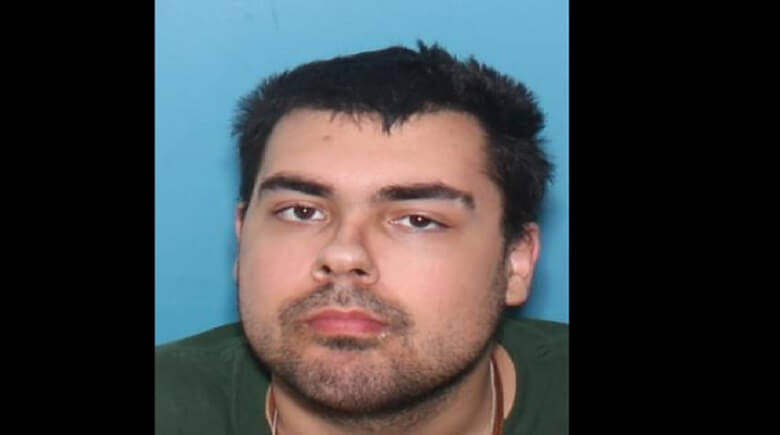 On Thursday, August 2, 2018, PCSO undercover computer crimes detectives traveled to Arizona and served a PCSO arrest warrant on 30-year-old Kevin Dock of Tuscon for:
One count Travel to Meet After Using Computer to Lure (F-2)
Five counts Direct/Promote Sexual Performance by Child (F-2)
Five counts Use of Computer to Seduce, Solicit, Lure Child (F-3)
One count Lewd Battery (F-3)
One count Transmit Material Harmful to Child (F-3)
Dock solicited a Winter Haven teen online, sent her pornographic images of himself, video chatted with her and solicited her to perform sex acts, and gave  her directions on how to buy a bus ticket to come to Arizona to be his "sex slave and other stuff."
"We say it over and over and over – if you prey upon a child in our county, we will arrest you. We don't care where you live, who you are, or what you do for a living. And parents need to be all up in their child's business, protecting them from online predators like this one. Fortunately this young girl didn't actually make it to Arizona – but she was victimized nonetheless, and the suspect will answer for it." – Grady Judd, Sheriff
According to the affidavit, on July 30, 2018, the victim's parents contacted PCSO to report their daughter missing from their Winter Haven home. Deputies responded, and during the investigation they discovered Greyhound bus tickets in the child's room, with the name "Kevin Dock" on them. The tickets were for a July 31st departure from Winter Haven, and an August 2nd arrival in Tuscon.
The victim returned home that afternoon and told her parents and deputies that she left home to go see a "friend in Arizona." She then told them the friend's name was Kevin Dock, and that she met him online.
During a forensic investigation of her communication devices and interviews with the victim, detectives positively identified Dock as the suspect.
Dock and his victim first encountered each other on the Roleplay.Me website, and their conversation continued using Google's Hangouts app.
Dock sent nude images of himself, and convinced the victim to reciprocate. Their conversations online consisted of extremely graphic sexual language.
Detectives began chatting with Dock, posing as the victim online.
A warrant for his arrest was obtained, and PCSO reached out to the Tuscon (AZ) Police Department for assistance in locating the suspect's address, and flew to Arizona to interview Dock.
Tucson P.D. has an open investigation of Dock due to child pornography that was discovered on Dock's electronic devices during the search of his home.
Dock will be extradited to Polk County to face the charges here prior to any potential Arizona charges.