BENNETT NAMED EMPLOYEE OF MONTH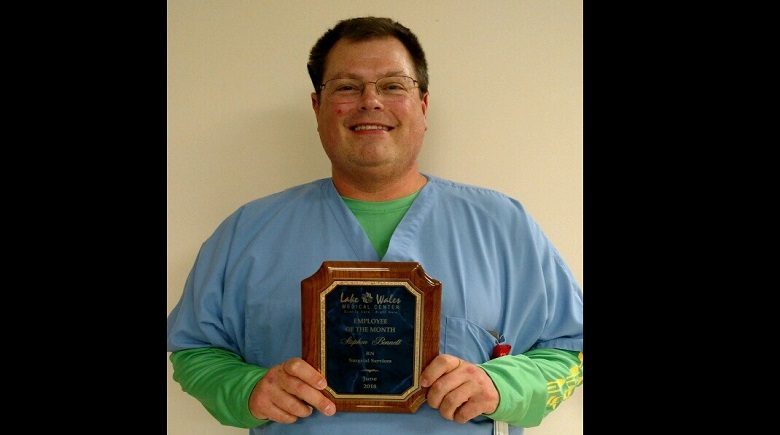 Lake Wales, FL – Stephen Bennett, RN in Surgical Services, was named employee of the month for June at Lake Wales Medical Center.
"Steve is always concerned with the patient's outcome being successful, whether it be in response to treatment, medication, or anything that's needed with the patient," a coworker wrote in nominating him. He always follows up to make sure…nothing is left to chance."
­­­­­­­­"He always volunteers to educate staff, round on patients and just help out overall when needed.  He never makes anyone feel like they're 'bothering' or taking advantage of him," another coworker wrote. "­­­­­­­­­Steve is one of the most personable people in our department.  He is always ready to lend a hand.  His expertise in critical care medicine has been beneficial with the care of patients, both pre-operatively and post-operatively.  He always looks at all sides of the issue and researches causes and solutions before offering his opinion."
Steve's compassion also is evident. "Steve unselfishly lends a hand even when exhausted. He has gone above and beyond by helping in other departments during emergent situations and ended a day by helping a grieving husband get home after the loss of his wife.  He is always a 'rock' to lean on, and I'm extremely lucky to have him as part of our team," said Nancy Kovencz, Director of Surgical Services.
Steve has worked at the hospital since April 2016.