PCSO RELEASE:
***UPDATE TO LAST TUESDAY'S (JULY 17TH) SHOOTING AT CONVENIENCE STORE DURING BEER THEFT***
On Saturday, July 21, 2018 at 12:17 p.m., Rennie Defoe, Jr. was declared deceased at Lakeland Regional Health Medical Center.
The Polk County Sheriff's Office updated the State Attorney's Office regarding Defoe's passing, and Mehedeun Hasan was additionally charged with second-degree murder with a weapon.
Mehedeun Hasan remains in the Polk County Jail with no bond.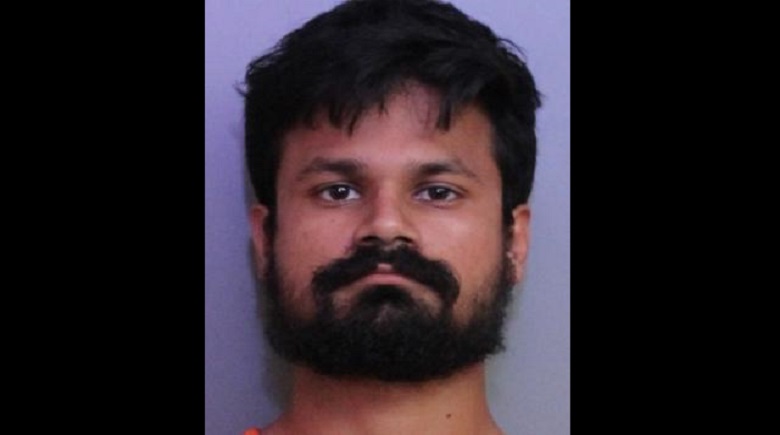 The following is the original news release:
Convenience store beer thief shot by store owner
The Polk County Sheriff's Office is investigating the shooting of a man who stole three 18-packs of Natural Ice beer from the Shell gas station / convenience store located at 125 Combee Road North, Lakeland. The shooting took place at approximately 11:40 p.m. last night, Tuesday, July 17 in the parking lot.
The man who was shot, 43-year-old Rennie Defoe, Jr. of Plant City, entered the store, walked to the beer cooler, picked up three 18-packs of Natural Ice beer, valued at approximately $36.00, and then walked out of the store without paying.
22-year-old Mehedeun Hasan of Lakeland, the co-owner of the business with his father, 61-year-old Q M Monsur Rahman of Lakeland, picked up a 9mm handgun from the store office and ran out after Defoe to confront him about the theft.
Defoe tossed the stolen beer in and then entered his vehicle (a 2005 white Toyota Camry) parked in the store parking lot and shut the door. Hasan then caught up with Defoe, pointed the gun at him while he was in the driver's seat, and at some point shot Defoe as he was backing up to leave. Defoe then drove off and then crashed his vehicle at the intersection of East Main Street and Fish Hatchery Road, Lakeland. He was taken to Lakeland Regional Health Medical Center for wounds from a single gunshot to his left arm and chest. Defoe is listed in critical condition.
Mehedeun Hasan was arrested today and has been charged with shooting into an occupied vehicle and attempted 2nd degree murder. Hasan has no prior criminal history.
Rennie Defoe, Jr. has 12 prior felony charges and nine prior misdemeanor charges which include: Robbery, Firing a Missile into a Dwelling, Domestic Battery (2), Battery, Grand Larceny, Grand Theft, Felony Petit Theft, Petit Theft (2), Resisting, Distribute Cocaine within 100ft of a School, Manufacture Marijuana, Possession of Cocaine with Intent to Sell, Possession of Marijuana, Possession of Drug Paraphernalia (2), Failure to Appear, and Probation Violation (5).
Defoe has been sentenced to Florida State Prison four times, and was most recently released from prison on June 12, 2018.
Surveillance video from the Convenience store may be found here: https://youtu.be/DaRJd5ndEik