Do you recognize this armed robbery suspect?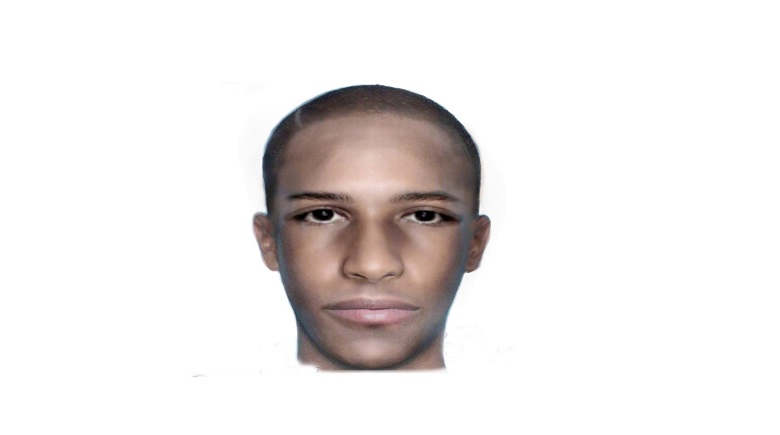 On 7-20-18 at approximately 8:50 p.m., the subject in the below composite was a passenger in a vehicle that approached a man standing outside of his residence on Ave. W, NW.  The suspect yelled to the victim, "Hey, you want some loud?" The victim didn't understand what was said, so he approached the vehicle. When asked again, the victim said no, but the passenger exited the vehicle and shoved a green handgun into the victim's chest. The suspect took the victim's cell phone and then searched the victim for anything else he had. He got back into the vehicle and the vehicle drove off. The victim was not injured.

The driver was described as a black male. The passenger is a black male, approximately 6′ tall with a slender build, wearing a white tank top and black shorts. He had a short hair cut with a zig zag pattern cut into the hair.

The vehicle is described as a red Chevy Cobalt.

Anyone with information on the identity of the below subject is asked to call Detective Rod Esteve at 863-401-2256. 

Those wishing to remain anonymous can call Heartland Crime Stoppers at 1-800-226-TIPS (8477). Callers are guaranteed anonymity and could be eligible for a CASH reward.