The Frostproof 12U Ponytails will be representing the state of Florida in the Dixie Youth World Series in Alexandria Louisiana July 27 – August 1.
Please help us get there and let our girls have an experience of a lifetime.  We need  help with rooms, gas, food, etc…
Any donations are greatly appreciated.  Please make checks payable to Frostproof youthball Inc.  PO Box 912, Frostproof, FL 33843.
Thank you from the Frostproof 12U Ponytails.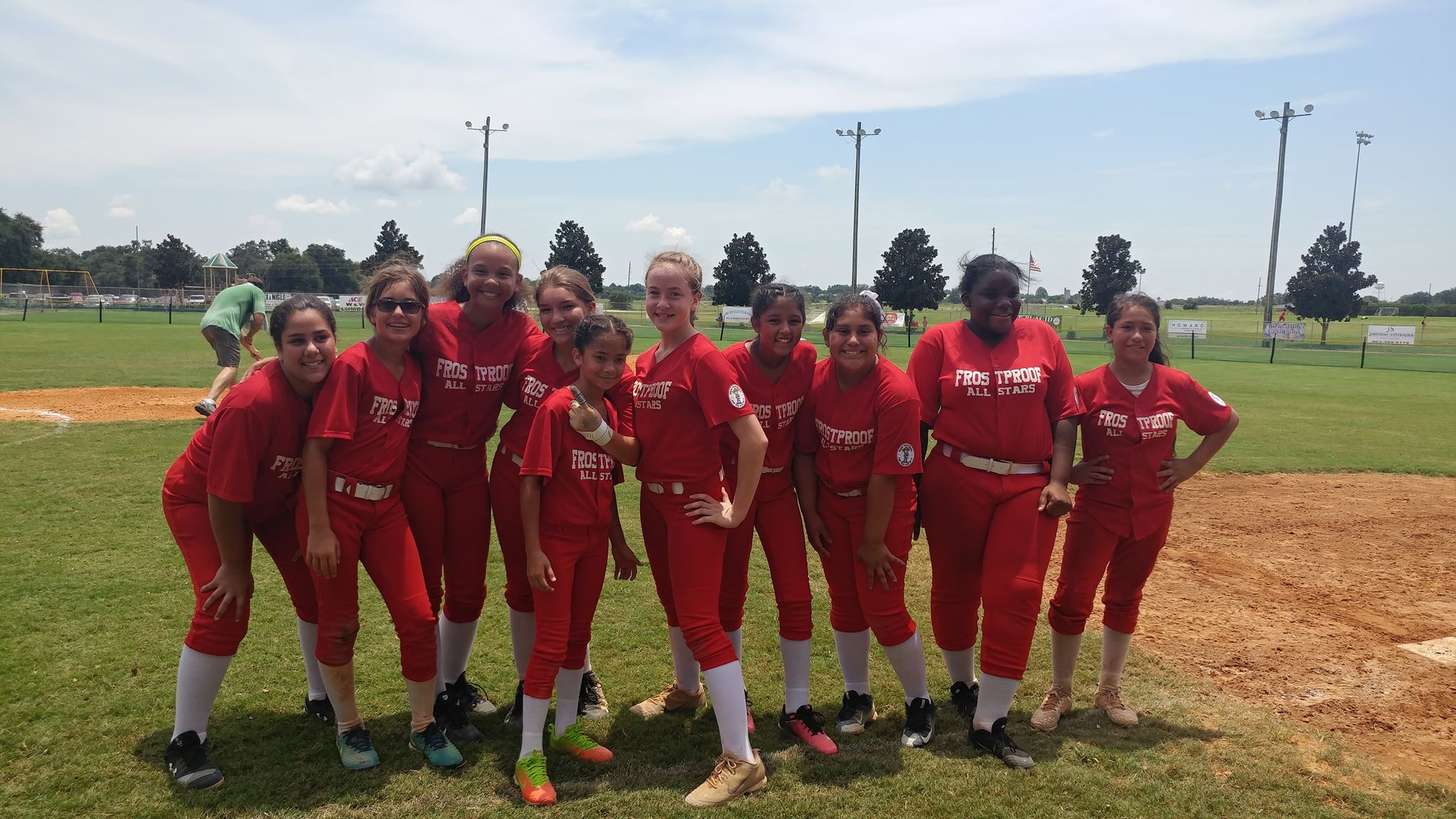 Caden Smith#42, Madison Thompson#11, Chrissy Rebarchek#1, Julissa Becerra#7, Karah Brantley#6, Monica Alvarado#2, Aniyah Purdy#14, Alondra Barajas#3, Paula Ramos#24, Alexis plain#10. Head coach Joe Smith, Pitching Coach Lisa McCafferty, batting Coach Dave Miller, assistant coach Teddy Greathouse