Take A Trip Down Memory Lane With Little Slices of Heaven on U.S. 27
by James Coulter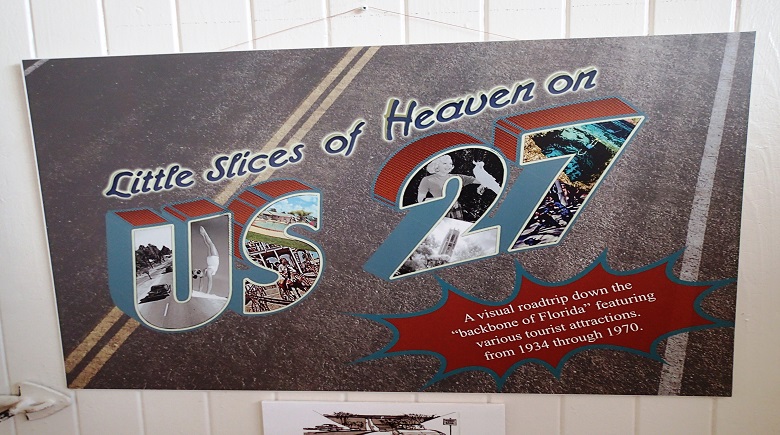 Driving north along Highway 27, passing through Clermont, drivers would know they had reached Central Florida as soon as they saw Citrus Tower peaking from over the horizon.
This 226-foot-tall tower looms over the surrounding orange groves, and even to this day, provides curious tourists with a scenic view of the landscape below, which envelops several counties.
Carl Knickerboxer, a suburban primitive art and filmmaker from Oviedo, Florida, once visited the tower in 1957, one year after it was first built, and later again in 2013 to study it as a reference for his 2014 independent film, "The Last Orange Grove of Middle Florida."
The tower and its landscape would inspire him to create his own sculpture of the famous landmark, with the tower and surrounding buildings recreated in foam representation, all sitting atop an old wooden orange crate.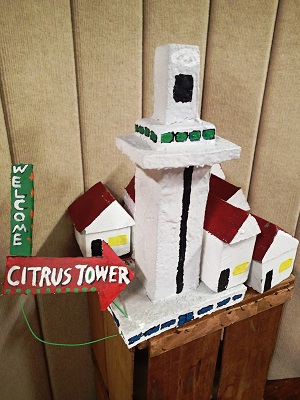 This art piece originally served as a visual for his independent film, but is now being showcased within a traveling exhibit currently on display at the Lake Wales Museum and Cultural Center.
"Little Slices Of Heaven On U.S. 27" is a traveling exhibit showcasing artwork, photographs, and other memorabilia that highlight the nostalgic history of Highway 27 and its many attractions, both natural and man-made.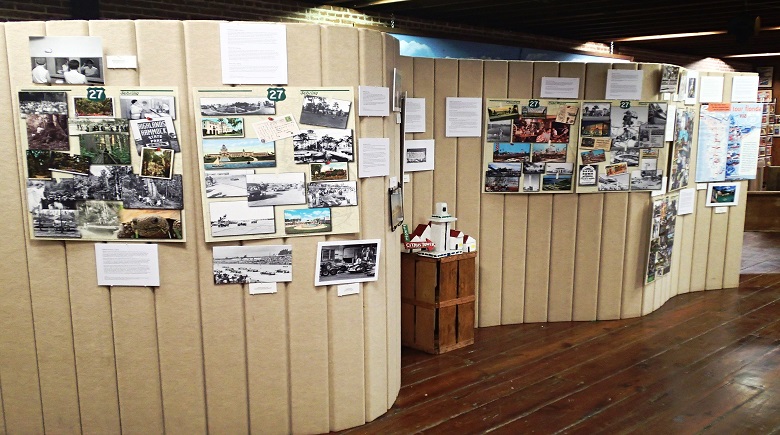 One such attraction is the Citrus Tower, the artistic representation of which is included along with the diverse array of other artwork within the traveling exhibit.
Knickerboxer himself has yet to see the exhibit, but hopes to do so once it arrives in Seminole County.
"I am happy to be in the exhibit as a traveling exhibition," he said. "What a nice and interesting concept for an art exhibit to show and reflect on the visual art of this famous thoroughfare in the middle of Florida."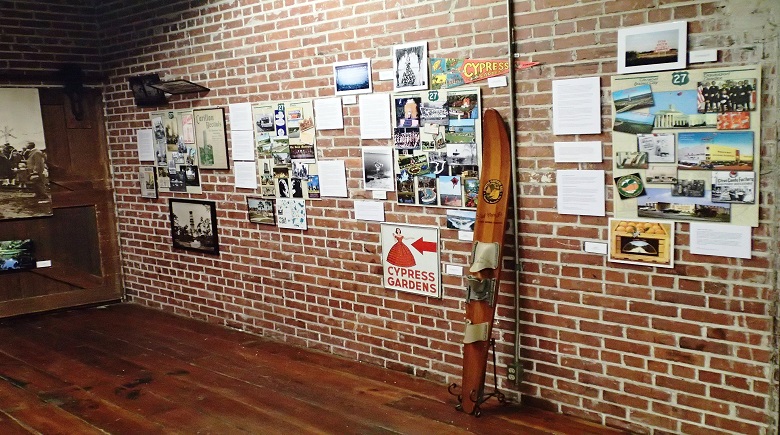 "Little Slice Of Heaven On U.S. 27" highlights the history of U.S. 27, often considered to be the "backbone of Florida", as it served as the main thoroughfare for people traveling in the state between Tallahassee and Miami.
Following the construction of the interstates, along with larger attractions such as Disney World, the highway has received less traffic in recent years, and many famous attractions such as Pirates World and Dinosaur Jungle have since faded away.
However, the memory of this famous highway and its many roadside attractions remains fresh within the memories of locals and tourists, and this exhibit hopes to keep these memories alive.
Created by the Southern Florida State College Museum of Florida Art and Culture, the exhibit showcases many of the landmarks that existed along the highway during its golden years between its construction in 1934 to the opening of Disney World in 1971.
As the highway passes right through Lake Wales, not only has the exhibit stopped at the Lake Wales Museum, but it also showcases some artwork of Lake Wales landmarks such as Bok Tower, The Dixie Walesbilt Hotel, Chalet Suzanne, and the former Masterpiece Gardens.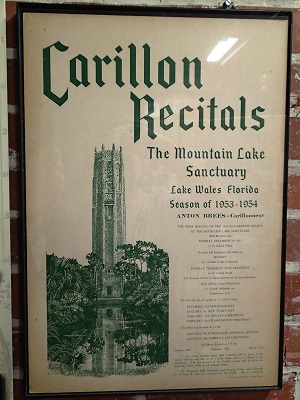 "It's quirky, fun and what Florida summers are all about – hopping in the car for the day and finding little roadside treasures along the way," said Jennifer D'hollander, director of the museum, within a press release.
As they peruse the exhibit, guests will be able to view artwork of many sights along the highway, both on the land, within the water, and even in the air.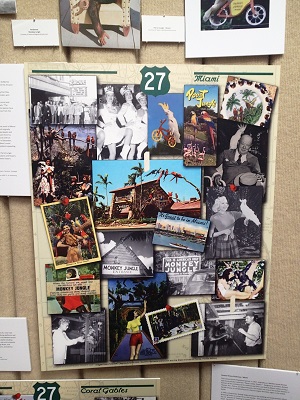 Richard Reep, architect and artist, has contributed many of his illustrations of aircraft, many of which have flown from air bases and training facilities situated along the old highway.
Reep feels honored to have been chosen for the exhibit, as it showcases many places within Florida that often goes overlooked by the average tourist and even local.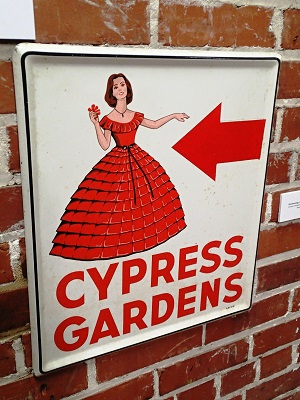 "It gives people a chance to see stuff that inspires your imagination about Florida that is a little off the beaten path," he said. "It is not about beaches. It's not about Key West or Miami. It's about a completely different Florida that people should not miss."
As the highway passes through Florida's natural landscape, including the Everglades, the exhibit also showcases photographs and illustrations of Florida wildlife.
Sharron Cummings (ShannonTheBee on Instagram) contributed many of her watercolors/mixed-media scientific illustrations that was commissioned for a marine biologist in Sarasota.
Cummings was impressed by the diversity showcased within the exhibit when it started in Avon Park. As a huge fan of history, she loved learning more about the history of this historic highway, and she hopes others learn more about it as well.
"Being a local myself, being born and raised on Highway 27, I was surprised there was more to 27 other than Cypress Gardens and Gatorama," she said. "It is really eye opening for anyone who is a Florida resident their whole life, they should really go and check this out because there is a lot of stuff that I did not know about."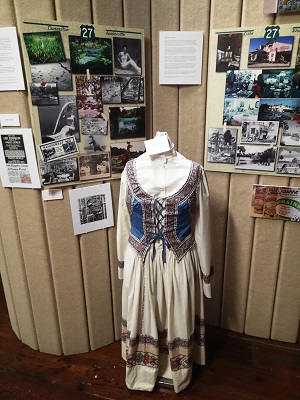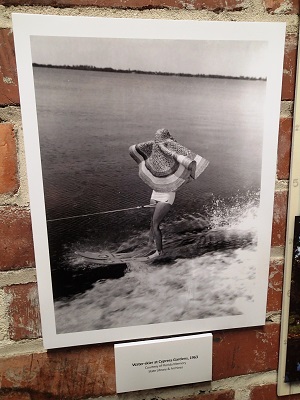 "Little Slice Of Heaven On U.S. 27" will be on display at the Lake Wales Museum and Cultural Center from now until August 11.
The museum is located at 325 S. Scenic Highway in Lake Wales, and open Tuesday to Saturday from 9 a.m. to 5 p.m.
For more information, visit the museum's website at: http://www.cityoflakewales.com/439/Depot-Museum