Skate Park Proposed For Downtown Winter Haven
by James Coulter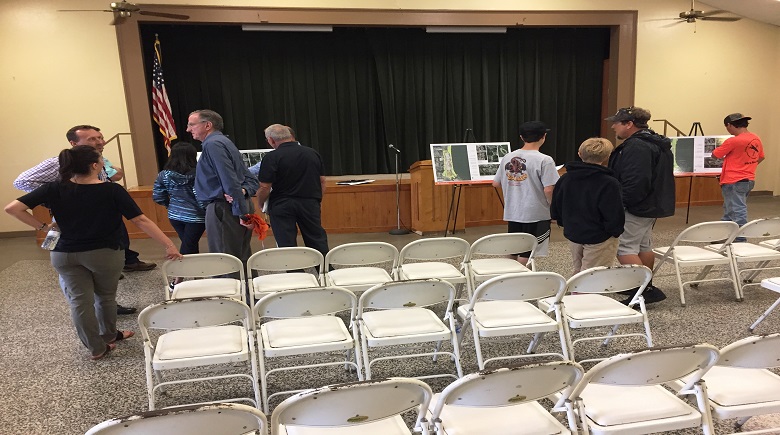 Jessie Skubna and Robbie Loftus, co-owners of Jessie's Lounge in Winter Haven, both have children who love to skate.
However, a lack of a local skate park often means the two have to travel out of town, sometimes across the state, to allow their children an opportunity to skate.
Loftus has three sons who often skate five times a week. Sometimes they visit the skate park in Lakeland, though they have also traveled to Orlando and Tampa.
Even though they have a lot of fun traveling, the two have always wanted a local place for their children to skate, and as such, have been advocates for a local skate park.
Their dream seems to quickly becoming a reality, as the City of Winter Haven recently revealed conceptual art for a proposed skate park in downtown Winter Haven.
"We are excited that the city is moving forward with this and they are enthusiastic about it," Scubna said. "We are excited."
Three preliminary conceptual designs for a local skate park were presented during an open house at the Winter Haven Senior Adult Center on Thursday evening.
The proposed skate park would be built within a 20 to 25,000 square foot area along Lake Silver, near the outdoor lakeside amphitheater where the Cypress Gardens Ski Team currently hosts their free monthly ski show.
"We were just thinking of possible areas to put a skate park, and thought this will be a good one [location] as a tie-in with the trail," said Travis W. Edwards, Winter Haven Parks, Recreation, and Cultural Director.
The estimated cost for the park's construction ranges between $300,000 to one million dollars, with some funding already having been allocated, he explained.
The City of Winter Haven has since issued a request for qualifications that will close on June 20. After which, a professional service selection committee will rank the top three construction firms for the project and make a recommendation to the City Manager, who will then make a recommendation to the City Commission, before entering into contract negotiation, Edwards said.
Once approved, the skate park's construction is expected to take 18 months to complete, with an estimated opening date of December 2019, he said.
The skate park has been a community-driven proposal, with many local residents having previously called for the construction of such a park.
"Getting community input is critical," Edwards said. "This is something that has to be driven by …those who will utilize the facility."
Most local residents who skate have been forced to travel more than half an hour to the closest skate park, which is the Lakeland Skate Park at Fletcher Park.
More than a dozen local residents arrived at the open house for the event to show their support, review the designs, and provide feedback on the proposals.
TJ Murphy, 21, was born and raised in the city. Having always skated since he was young, always wanted his city to have a skate park.
Looking over the three designs, he prefers one design with a more "cohesive design" that provides a "continuous flow" rather than another design with has greenery within the center of the park, as it would disrupt a skating experience.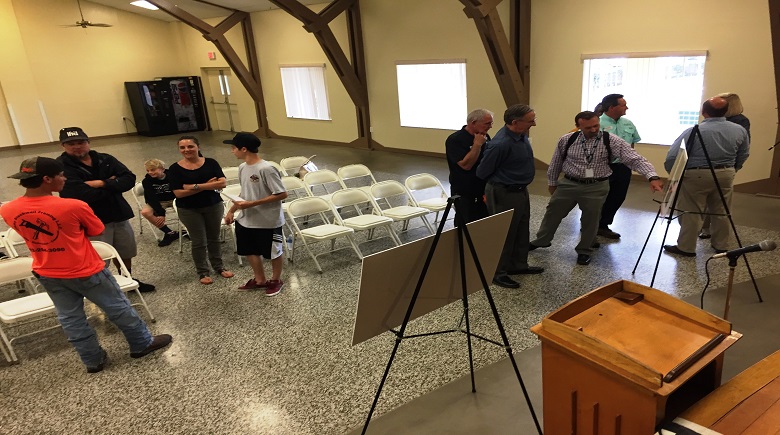 "When it comes to a skate park, you want to stay on your board," he said. "The less you get off your board, the better."
Now that he lives in Jacksonville, he's slightly jealous that the city is only now starting to construct a park, yet he's happy that younger children will finally have a local place to skate.
"I think it will be beneficial for the kids because a lot of kids do not have an outlet," he said. "The location is good and the size is promising and people will travel to winter haven. Things are not that far away, it will be good for local business."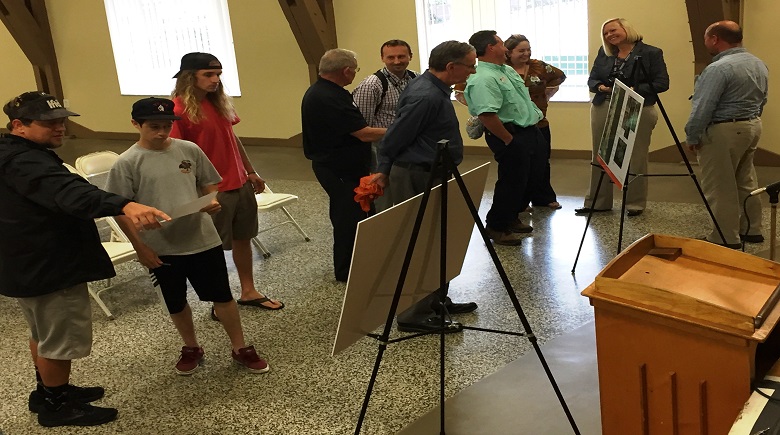 For more information and updates about the proposed skate park, visit the city's Facebook page: https://www.facebook.com/winterhavenparks/