Cold case murder from 1986 solved in Polk County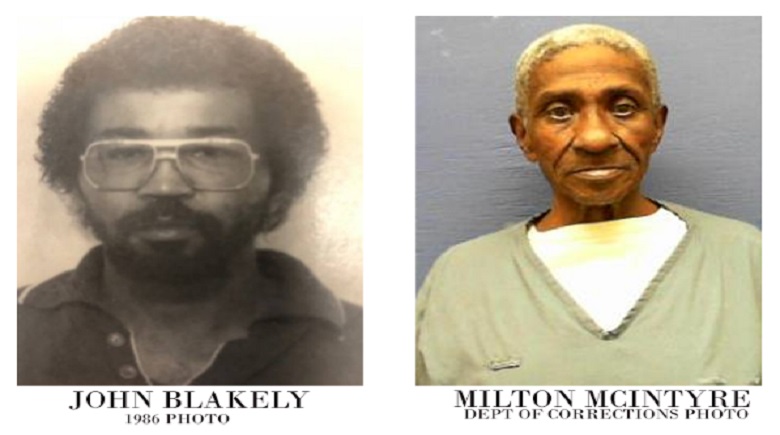 The 1986 murder of 37-year-old John Blakely has been solved by a Polk County Sheriff's Office detective who picked up the investigation in 2015. Two men, James Mason and Milton McIntyre have been identified as Blakely's killers.
On the morning of November 16, 1986, Blakely's burning car was found in the woods near Idylwood Avenue and Highway 60, near Bartow. Two weeks later, on November 30, Blakely's decomposing remains were discovered under a bridge over Charlie Creek on County Line Road, Fort Meade, with his hands bound.
Witnesses told investigators in 1986 that Blakely was last seen with James Mason. When questioned, Mason gave different accounts of Blakely's death, but ultimately blamed it on his cousin, Milton McIntyre. Numerous witnesses told detectives that McIntyre had been overheard speaking about how he had killed Blakely; with one claiming McIntyre confessed to killing him.
McIntyre was never located during the initial investigation, and the case went unsolved.
In 2015, the case was re-examined. Several of the witnesses had died, including James Mason, who passed away in 2008.
A witness who was interviewed in 1986 was re-interviewed, and stood by his claim that McIntyre told him that he had killed Blakely, but threatened to shoot him if he ever told anyone.
Another witness came forward with a Crime Stoppers tip, and told detectives that McIntyre shared details of how he murdered Blakely.
McIntyre's former girlfriend in 1986 stated that McIntyre and Mason used her car the night Blakely was last seen.
The detective spoke with McIntyre in the Hillsborough County Jail, and he denied knowing anything about the murder. However, he lied about living in the Ft. Meade or Bowling Green areas at the time of Blakely's murder, and then lied about  being in prison when it occurred.
Enough probable cause was established showing that John Blakely had been murdered by Milton McIntyre and James Mason, but just before it was presented to the State Attorney's Office, it was learned that McIntyre died in prison on April 9, 2018.
On May 2, 2018, PCSO detectives and prosecutors with the State Attorney's Office, 10th Judicial Circuit, determined that the case should be cleared as solved, with the offenders deceased.