Musical About Publix Founder Hosts Second Performance At Red Carpet Gala
by James Coulter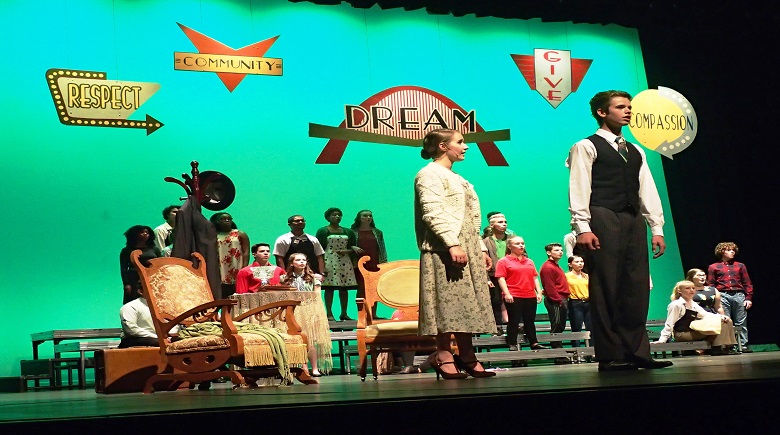 A young man returns home to his mother after a long day of work. He bemoans how his boss isn't open to any new ideas.
With some encouragement from his mother, the man comes up with his own idea: create his own store.
That young man was George Jenkins, the store he created was Publix, and the story of his legacy was told through the second performance of the musical, "When You Dream", last Saturday during a fundraiser at Harrison School of the Arts in Lakeland.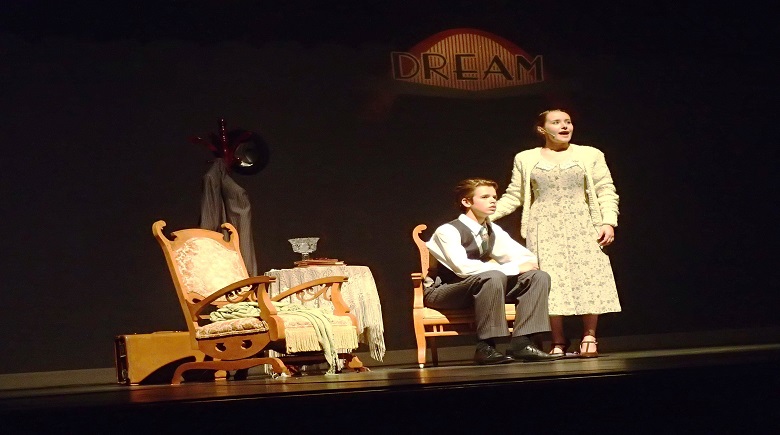 The opening scene with young George and his mother soon segues into a lively musical number featuring shopping carts, brown grocery bags, and juggling boxes.
The 30-minute performance follows a journalist interviewing Jenkins and several of his staff and associates to discover what made him and his supermarket great.
Jenkins remains humble throughout, explaining how he never created his store for the fame and money, but rather to give back to his community.
Such a sense of humility emanates throughout the musical, which, despite being described by some as a musical about Publix, serves more as a tribute to a man whose philanthropic endeavors continue to resonate within his community even today.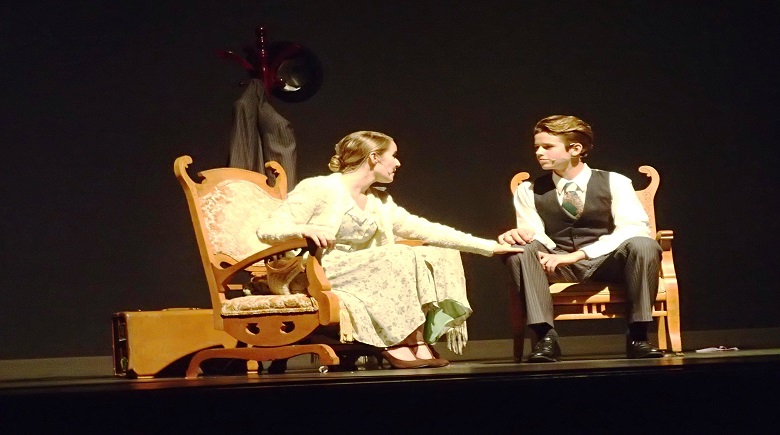 Dr. Daryl Ward, Principal of Harrison School of the Arts, and who also wrote the musical, mentioned how he could have easily written a musical advertisement about Publix with songs about fried chicken and pub subs, but he didn't because that was not the focus.
"It is not about Publix," he said. "This is about a man who had a vision for what it meant to live in a community."
Dr. Ward wrote the musical upon the request of Janice Tedder Jones, former chairwoman of the Lakeland Chamber of Commerce, who wanted to involve Harrison School of the Arts during the Chamber's annual meeting.
"She requested something that honors the philanthropic legacy of Mr. George…about how what he did back then continues to resonate within our communities today," Dr. Ward said.
With this being the very first time he had ever written a musical, Dr. Ward did his research about the Life of George Jenkins and wrote the songs and script.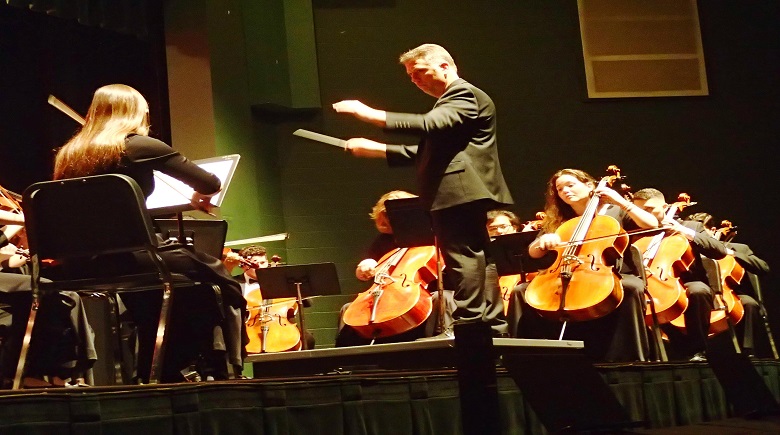 He then passed them onto Tyler Campbell, a Harrison alumni and teacher at Lake Wales High School, who would put music to words, transforming it into something akin to "Newsies with Publix aprons."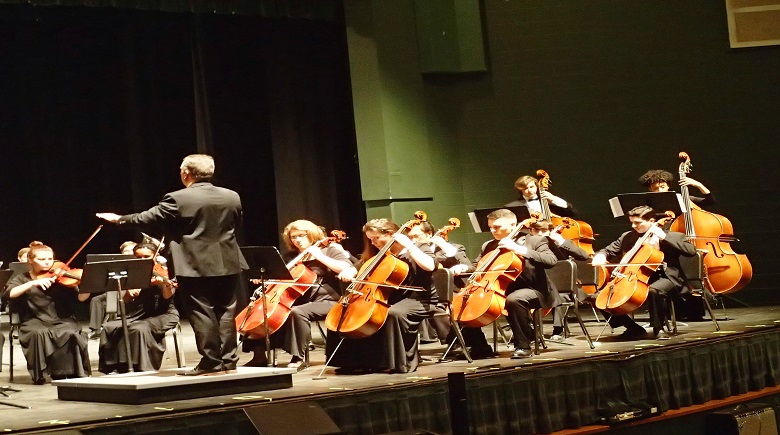 "The whole show is encouraging," Campbell said. "Being able to take his [Dr. Wards] words, which are so uplifting and inspiring in themselves and to put words into it, we hope that people leave with that sense of charge from Mr. George to go back and give back to their communities themselves."
Dr. Ward then turned over the musical with words and music to two Harrison teachers, who, along with the students, turned the two-dimensional words on paper and into a three-dimensional story, he said.
The final results during the first performance more than blew him away.
"What they did with it that night, when I saw it, I was shocked, and my mouth was agape," he said. "That was way better than how I wrote it, and that is what you will see this evening."
The musical hosted its second performance at the school during its annual Red Carpet Gala event.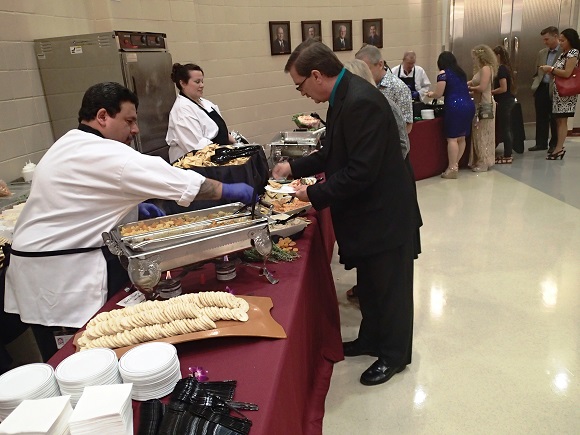 This performance proved especially significant, as it was dedicated to former student, Adam Shoemaker, who previously performed in the musical, but had been injured in a hit-and-run accident.
"When You Dream" served as the second act of the fundraiser's performance that evening, with the first act showcasing several student acts ranging from a choir, orchestra, and even a student film.
Earlier that evening, as guests inspected the fruit floating in their non-alcoholic cocktails and wasabi dangling on their sushi, among the many other hordierves, they could also inspect several items up for bid at a silent auction.
With the fundraiser being the school's one and only fundraiser, all proceeds for that evening of course went back into the various departments of the school.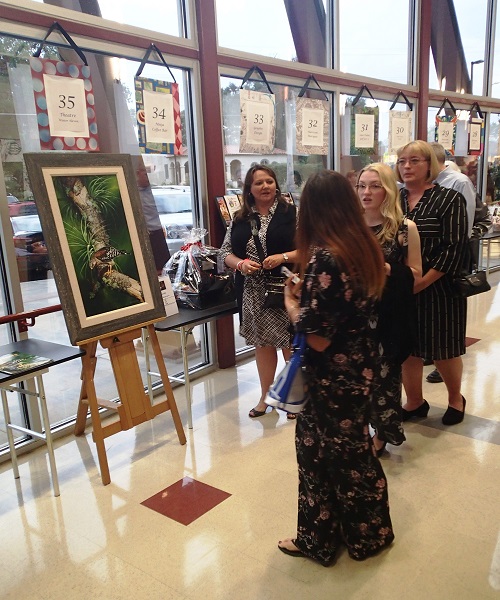 Punam Saxena, President of the Harrison Parents Association, understands the importance of such charity, and thus considered it fitting that their fundraiser that evening included a tribute to one man's own philanthropic endeavors.
"Since I have been in Lakeland, I realized that Mr. George has changed the way we believe in our community," she said. "His philanthropic efforts continues to this day. And you, with your patronage, are continuing his legacy."