Unpredictable, Unplanned Fun At Bartow St. Patrick's Day Un-Parade
by James Coulter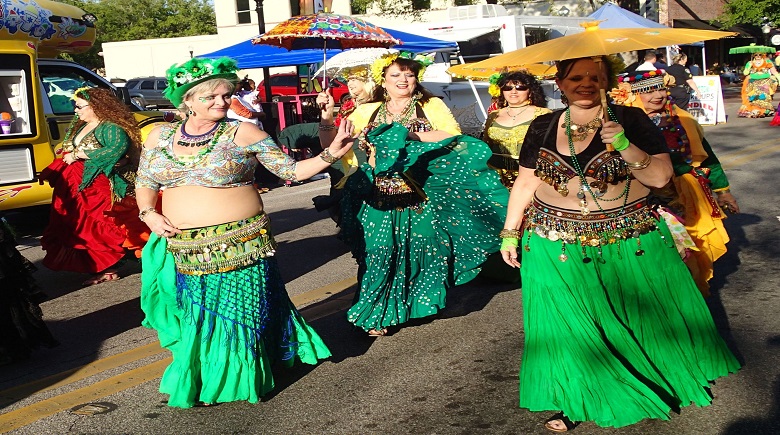 Downtown Bartow came alive with the luck of the Irish as plenty of laddies and lassies celebrated St. Patrick's Day early with the annual St. Patrick's Day Un-Parade and Friday Fest.
The highlight of the event was the parade—or rather, the un-parade—with more than a dozen floats and hundreds of attendees sporting green and Irish spirit as they made their way down Main Street from Nye Jordan Park toward Friday Fest along Central Avenue and Main Street.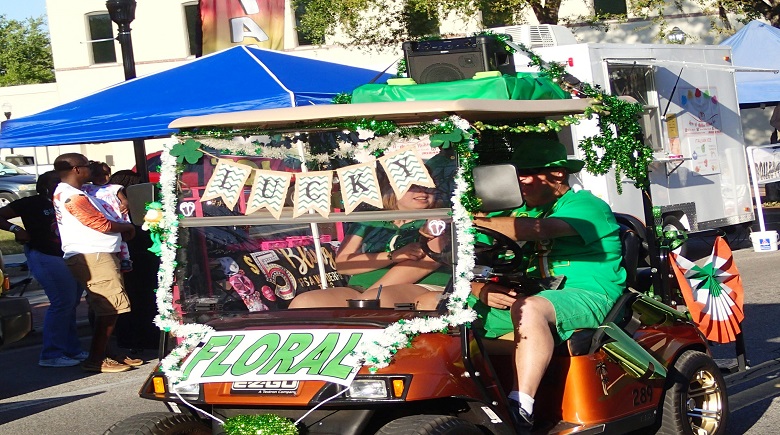 What makes this wild and wacky parade an "un-parade" is how un-planned, un-predictable, and un-expected it can be, as anyone willing to march in the parade is more than invited to participate for free without registering ahead of time.
What results can almost be described as "organized chaos" with a parade featuring anything and everything from belly dancers to golf carts to the local high school marching band, the latter of whom were the beneficiaries of this afternoon's event, the proceeds of which would go towards their class trip to Chicago.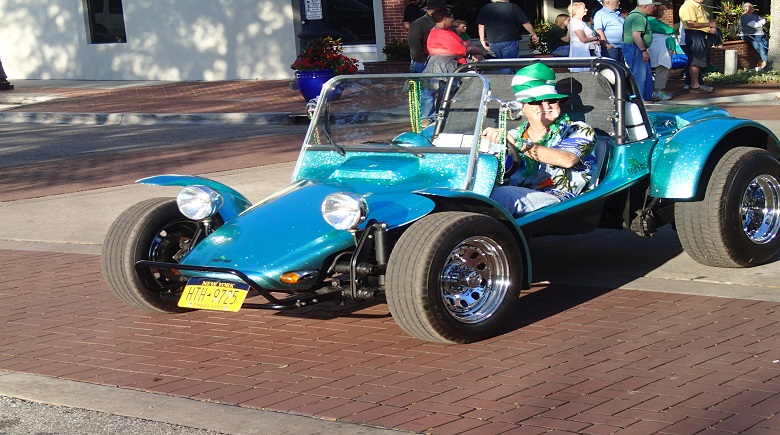 For the past ten years, this unique parade has been a local tradition that helps to kick off the St. Patrick's Day festivities early, with its impromptu nature making it a different experience each and every year.
"They just show up at the park and participate in the parade," explained Linda Holcomb, Executive Director of Main Street Bartow.
The parade marched along Main Street and ended at Friday Fest, the downtown area's monthly event providing live music, food vendors, and other forms of entertainment.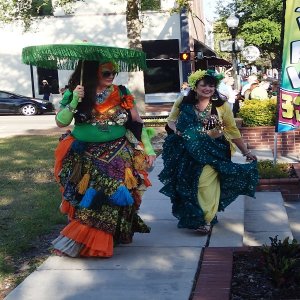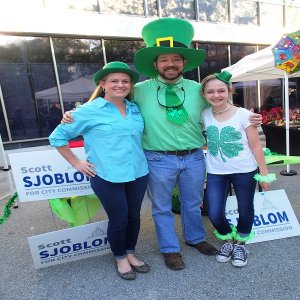 Hosted on the third Friday of each month, Friday Fest always has a different theme, with March's theme celebrating St. Patrick's Day with plenty of green, especially in the beer.
Performing at the event was a local band, The Sofa Kings, which provided live music to accompany the other festivities at the downtown festival.
Holcomb has been the executive director for the past year, and has been involved with Downtown Main Street for several years. Each and every years she has seen the annual event grow each and every time.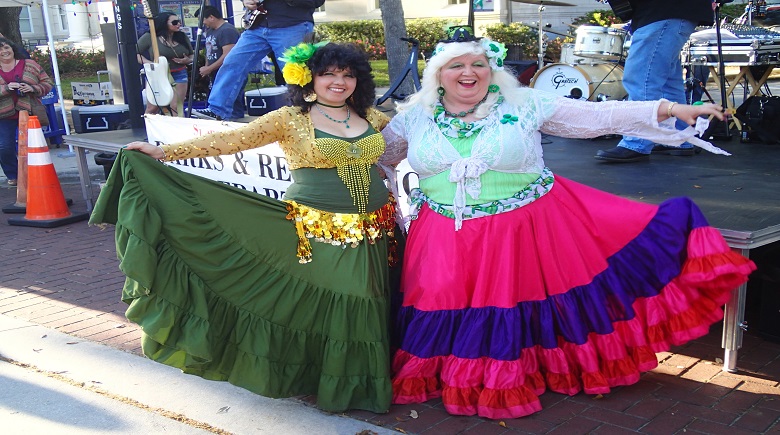 "We hope that it will grow each year with more people coming to participate," she said. "I love the planning…[and] making each one different, [with] them growing with fun, community involvement, [and] the awareness to the downtown area."
Sponsoring this month's Friday Fest event was Emily Spath Clark of Spath's Jewelers, who has been contributing and participating within the event for many years, and who keeps coming back time and again for the energy and familiar faces.
"I think Bartow has been a great community, and when you have been blessed by this community, when you have been blessed by its people, it's only natural that you would want to give back," she said. "We have an awesome community event with awesome participation."
Aside from the high school band's class trip to Chicago, the event also served as a venue for many other local organizations to help raise proceeds for their own endeavors.
One such endeavor was the local Relay for Life, with the team selling moon pies and other concessions to help raise money for their team and event this year.
"We already raised more money than what our goal was," explained Myra Mir, Relay for Life Head Chair. "I really like the parade and all the people here, and I think coming together as a community in Bartow, I really love that."