PCSO Press Release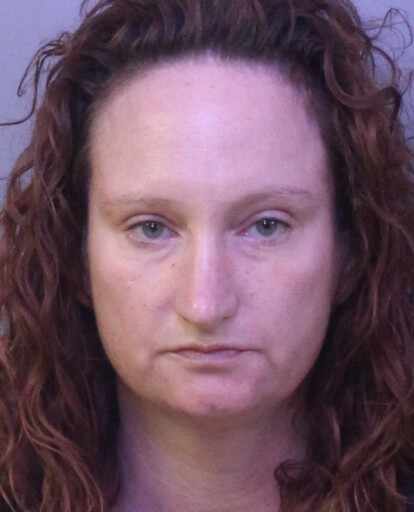 Deputies from the Polk County Sheriff's Office arrested a Lakeland woman for leaving the scene of a fatal crash which occurred Friday night, March 16, 2018, at Highway 98 North and West Socrum Loop Road in Lakeland.
Two cars were involved in the crash at about 6:20 p.m., and witnesses were able to describe the woman who immediately fled the scene on foot. She was identified as 36-year-old Christina Westdorp.
According to the affidavit, a Toyota Camry with three occupants was stopped at a stop sign on West Socrum Loop Road, and attempted to make a left turn onto southbound Highway 98. The Camry pulled into the path of Westdorp's northbound Mitsubishi Galant, and the two cars collided in the intersection, causing the Camry to roll once, and coming to a rest on its tires. Westdorp got out of the Mitsubishi, and fled from the scene.
Deputies surrounded the area, and a K-9 unit responded to locate Westdorp. She was eventually found at a residence on Lake Gibson Lane, where she was arrested.
The driver of the Camry was pronounced deceased at the scene. The two other passengers in the Camry were transported to Lakeland Regional Health, and were said to be in stable condition. The names of the occupants of the Camry are being withheld at this time, until the driver's next of kin can be notified.
"According to the preliminary investigation, the other driver was at fault in this crash, but because the suspect fled the scene, she is facing a serious felony charge." – Grady Judd, Sheriff
Westdorp admitted to deputies that she had used marijuana and methamphetamine that evening, but denied she was involved with the crash.
She was arrested, and booked into the Polk County Jail, and charged with Leaving the Scene of a Crash Involving a Death (F-1).