CommunityFest By Day, Taste of Winter Haven By Night
by James Coulter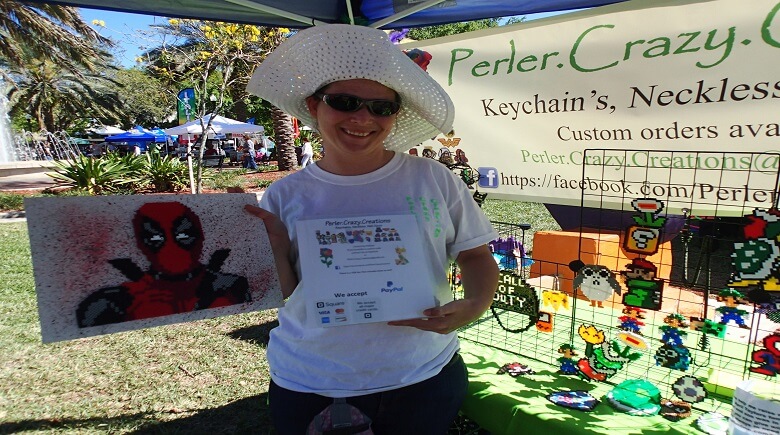 On Saturday morning, Central Park in Downtown Winter Haven burst to the brim with bright colors with bounce houses, balloon animals, and food vendors for family members of all ages.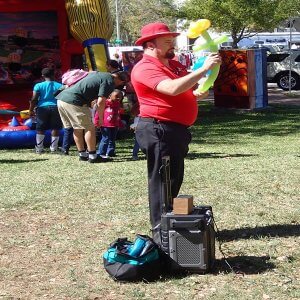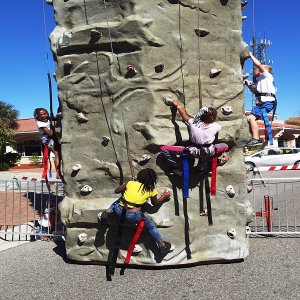 By Saturday evening, the scene shifted to a more sophisticated setting with vendors from restaurants all over the city congregating around the Chamber of Commerce to serve their finest food along with wine and live music.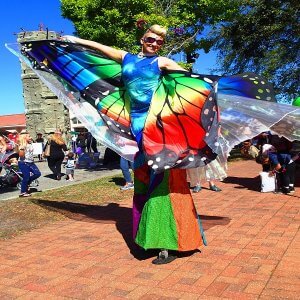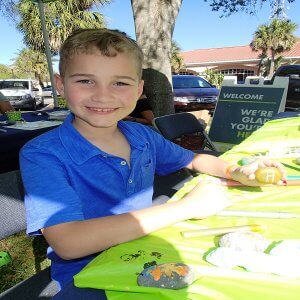 Whether during the day or at night, Downtown Winter Haven had something to offer the entire community through two annual events that Saturday.
Both events have been hosted by the Chamber of Commerce for the past four years, and both were started to bring together the entire community with food, folks, and fun.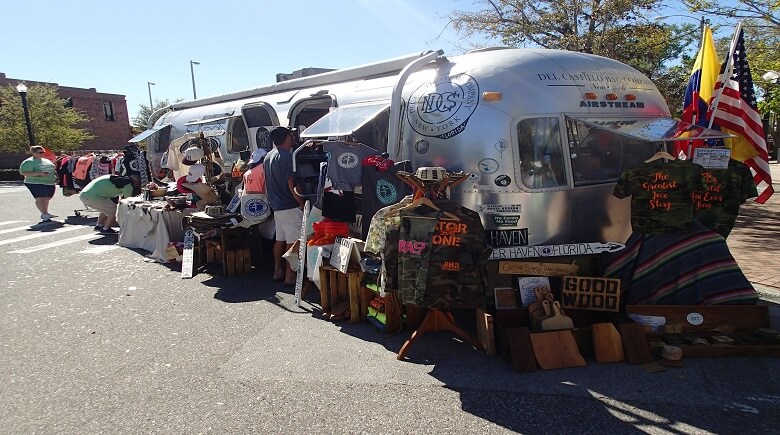 CommunityFest Winter Haven
The first half of the day started with CommunityFest, a local festival with more than two dozen vendors each providing their own food, games, and other fun activities ranging from balloon animals and street performers to a rock climbing wall and food trucks.
Not only does the event provide residents family fun, but an opportunity to learn about local businesses and other organizations, explained Brianna Price, Winter Haven Chamber of Commerce Marketing Coordinator.
"It gives the general public a chance to get to know our Winter Haven businesses, and it is a great day for people to enjoy the park," she said.
Brent Wernsing, Pastor of Kairos Church, decided to attend and sponsor the event for the first time this year, sponsoring a balloon artist while providing other activities such as rock painting and cotton candy.
As someone whose church attends the Winter Haven Market twice a month, he understands the importance of reaching out to the community through such outreach.
"We love being in the community," he said. "I have been able to talk about people about what we have going as a church and what we are doing in the community…[I] just [loved] the people and connecting with them in the community."
Melissa Woodward, Owner of Crazy Custom Creations, used the event to expose potential customers to her business of selling custom perler bead art, many of which are inspired by popular movies, comic books, and video games.
She started her business a year ago after spinal surgery left her unable to move around as much as she used to, and she wanted to find a way to help pre-occupy her time, she explained.
"I figured there will be kids out here, so [it was] an opportunity to share my work with others," she said. "I have been pleased to sell products and customers coming by and being happy."
Since the festival started four years ago, not only has it been growing in attendance, but also in the quantity and quality of its vendors, all of which help to make this event possible, explained Katie Worthington, Chamber of Commerce President and CEO.
"It has been great," she said. "We always expect to have a turnout, and I think they did as good job to show their love of their community for this great event."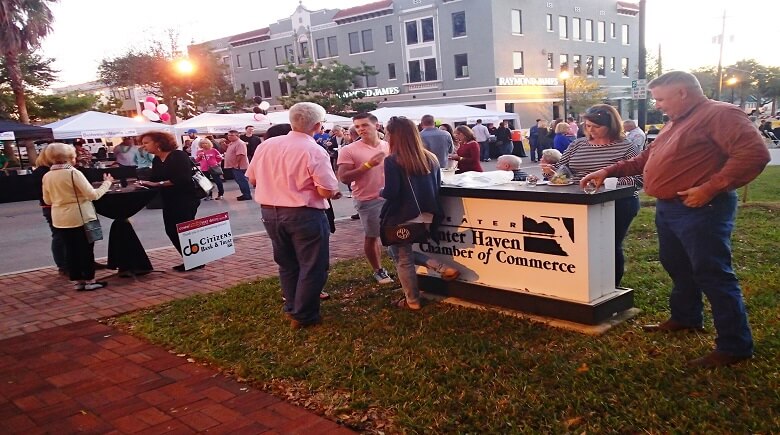 Taste of Winter Haven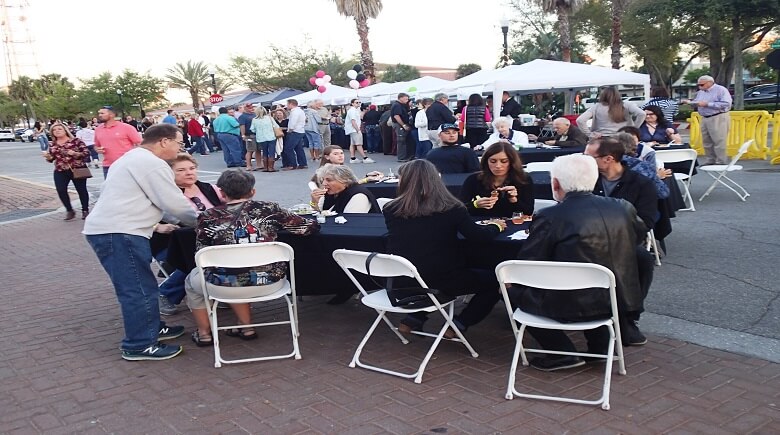 While the day was dedicated to families and children of all ages, the night was set aside for adults ages 21 and older with an evening of fine dining, wine, and music.
Taste of Winter Haven offered 21 food booths showcasing the local flavors of Winter Haven and its many restaurants including Ovation Bar and Grille, Tempo 1930, Tallulah's Table by the Sea, and Rick's Bar-B-Que.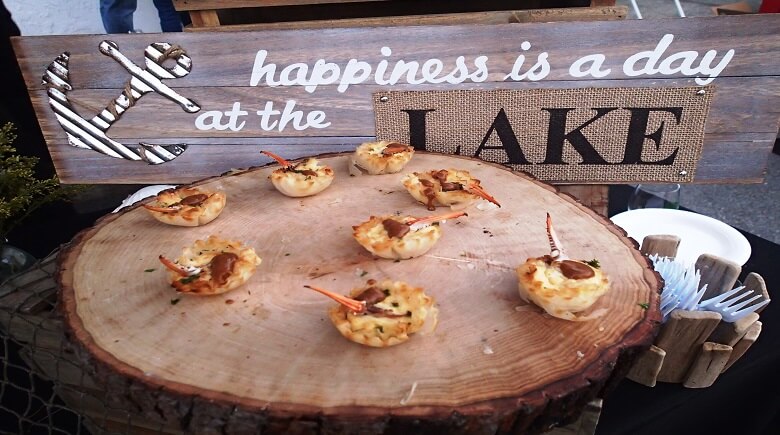 Rick Smith, owner of Rick's Bar-B-Que has been attending ever since the event first started four years ago, with him serving smoked wings and sausage at this year's event.
"It's perfect," he said. "This helps provide exposure for the restaurant [and] support the community."
With the purchase of a wristband, attendees could sample a diverse selection of local cuisine ranging from baked ziti, crab salad, fried beignets, and mini shepherd's pie and blue crab cheesecake.
The latter selection was served by Christia Morgan and her husband, Phillip Robinson, both owners of Catering Company of Central Florida, who have always attended for the past four years as a way to network with potential customers.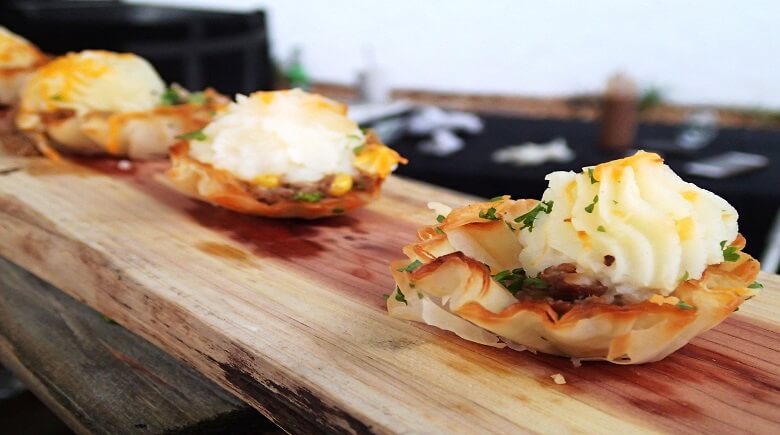 This year, she was able to reach out to Bond Clinic, Venue 650, and a local doctor's office as potential catering opportunities, which she also appreciates as the Chamber's presidential ambassador.
"I love the networking with the community," she said. "We love to give back to our community however we can, [and] this is a great event."
This year drew in approximately 400 to 500 attendees, which the beautiful weather especially helped facilitate, and future events are expected to only continue to grow.
"It's really a crowd beyond your normal Chamber of Commerce crowd," said Worthington. "It is really people in the community coming out to spend time together."