Lake Wales Resident Aims To Be FLW Rookie of The Year
by James Coulter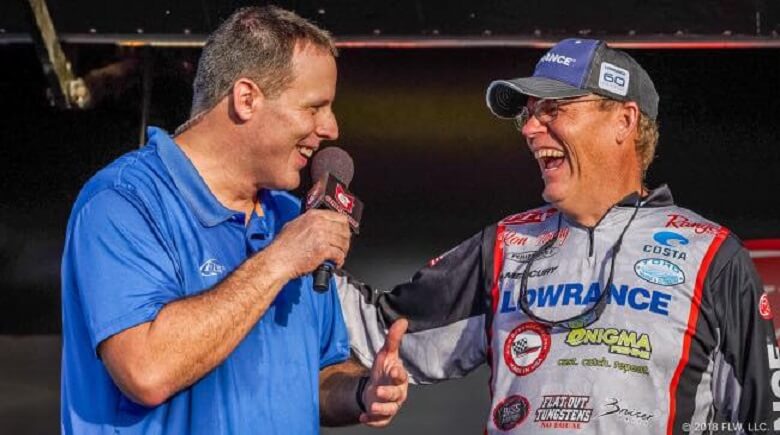 Ronald Young has been fishing all his life, and he hopes to use his lifelong experience to become this year's Rookie of the Year and to make the Forrest Wood Cup for Fishing League Worldwide (FLW).
Young, who has been fishing as a co-angler for the past four years, with his fifth year as a pro, is one of 25 pro-anglers who are currently in the running for Rookie of the Year.
Last year, he managed to reach eighth place in the standings, allowing him to reach his pro-status, as anyone who ranks within the top 10 is allowed to obtain pro-status.
"The Tour has no doubt provided Young's best preparation," a FLW press release said. "Swapping to the front after time as a co-angler is a time-honored pathway, so he's making the right moves toward success."
During his first day of his rookie season as pro, he caught a 17-and-a-half-pound catch while fishing on Harris Chain, with him reeling in a 23-pound catch on the second day, thus bringing him up to 40 points, and placing him at fifth place by the third day, he explained.
"I expect to do well with what I do," Young said. "I am shooting to rookie of the year and the Forrest Wood cup, I am short a few points thus far, though we will see where it takes us."
Young has been a Lake Wales resident for the past 25 years and an avid fisherman all his life.
Like most others within his hobby, his humble beginnings started with him and his father on fishing trips.
The two even managed to fish in Germany, with each of them fishing there during their respective service within the military.
Whether with friends, family, or neighbors, no matter where he is, if there is a body of water nearby, Young is more than willing to fish there.
"It doesn't matter what it is, if there is a fish around, I want to catch it," he said.
Having recently retired from a full-time job and reaching age 54, his body has quickly been feeling the age.
With back surgery 15 years back, and a recovery from a hernia a few years ago, Young was advised by his wife four years ago to quit work and to use his free time to follow his dream, he said.
Taking up her advice, he decided to fish as a co-angler, which he has been doing and loving for the past four years.
"My wife has been my number one and biggest fan from day one," he said. "If it were not for her, I would not be doing this right now…That is the conversation that got me where I am right now."
During his FLW career, he has picked up a few sponsors within the same state of Florida, which is often rare to do, he says.
These sponsors include Toho Marine in Kissimmee, Lowrance's Draft, Power Pole, Bob's Machine in Tampa, Enigma Rod in Orlando, BassAddictionGear, Bruiser Bait, Flat Out Tungsten, and Mercury Marine.
His overall success he owes to the love and dedication that he has for his hobby, which has managed to take him this close to being named Rookie of the Year.
Aside from the 23-pound catch that landed him his current standing, his best catch of his life thus far has been a 35-pound bag.
Having fished all over Florida, he has caught every fish he could, but his favorite fish are always bass and grouper. If anything else, he would love to catch the biggest grouper, he said.
Until then, he'll settle for his current goal of becoming a pro-angler Rookie of the Year, which he is most certain to fulfill through his own will and determination.
"I look at the first four years that I fished on the tour as a co-angler as college," he said. "Now I graduated, and now I am doing what I am doing and I am making money doing it. It is something I always wanted to do and I knew that I wanted to continue to do it, and in order to do so, you have to work hard at it."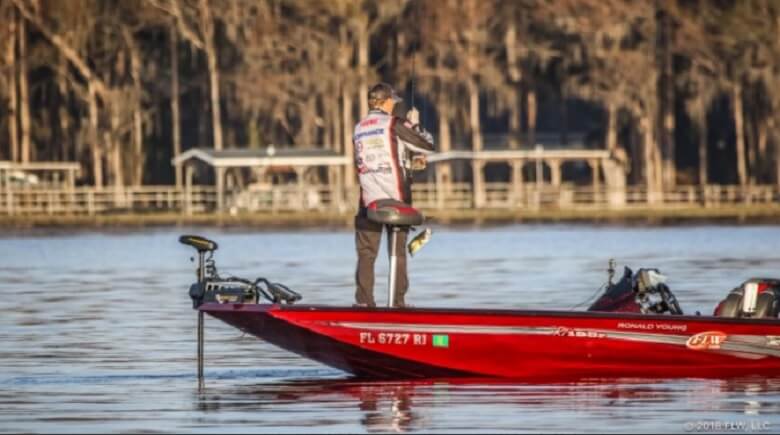 Fishing Leauge Worldwide is one of the world's largest tournament-fishing organization with events in locations such as Mexico, Japan, England, and Canada. Tournaments are broadcast on NBCSN and World Fishing Network. Check your local listings for times and dates.