Outback Oasis Provides an Enchanting, One of a Kind Experience
By Allison Williams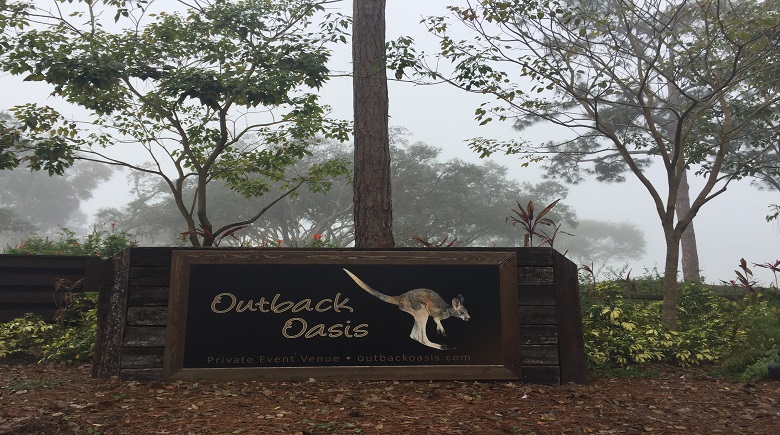 Located just off of Dundee Road at 4000 Country Club Road South in Winter Haven sits Outback Oasis, an event venue for weddings, fundraisers, private parties and much more.
Tere Pilka and her family have been running the venue for two years. Pilka works tirelessly managing, creating and executing special events for her guests. She has volunteers to help with events, including set ups.
The inspiration of Outback Oasis comes from wildlife artist, Paul Schulz. Opening in 2011, the venue was designed to offer a "one of a kind" exotic experience for guests.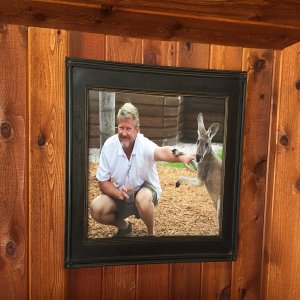 The venue has tons to offer. There are tents and picnic areas that can be rented for events. There is a large pavilion with beautiful artwork inside and a butterfly garden.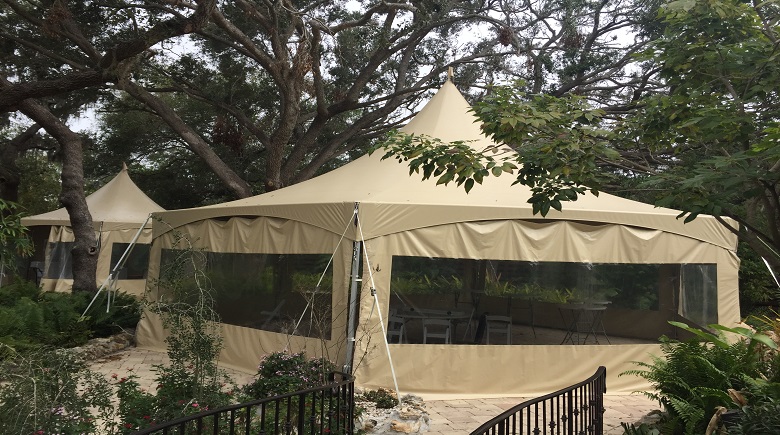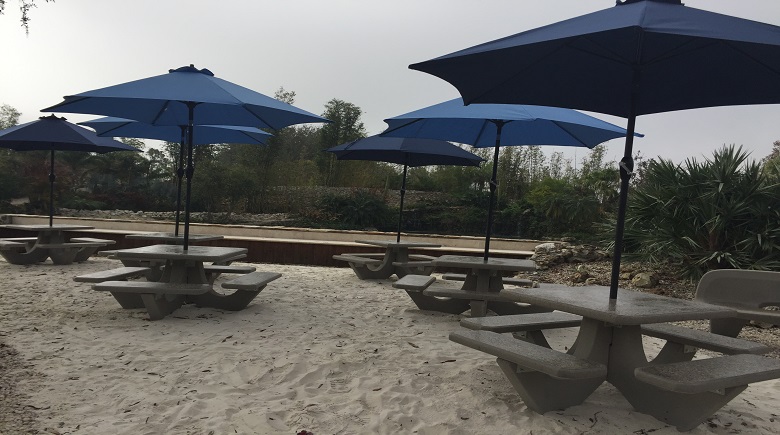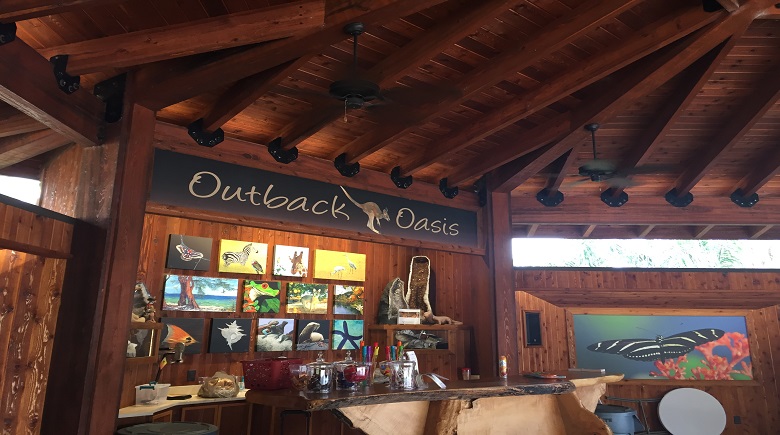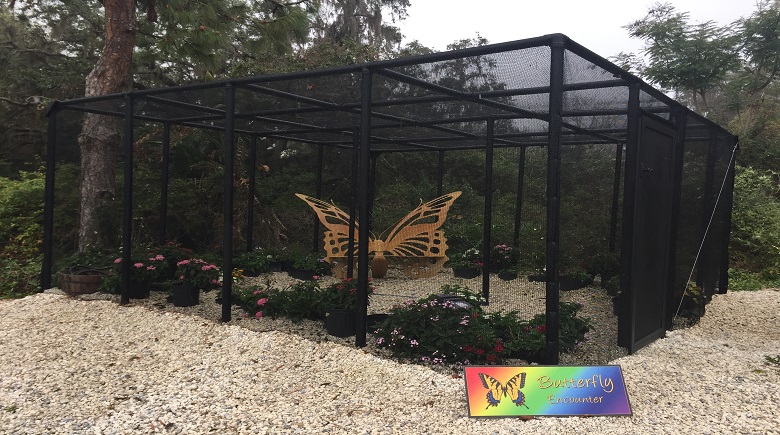 A designated ceremony site sits on the property with a lush, picturesque background. This ceremony site can comfortably seat 100-125 guests. Weddings can be held in other locations on property as well.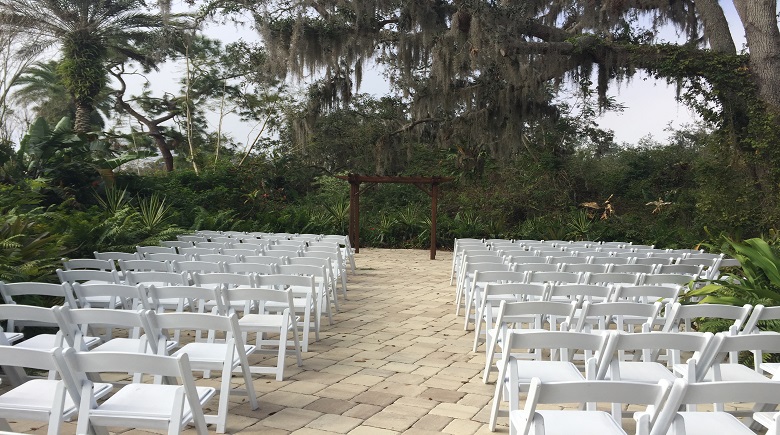 A large kangaroo terrace rests in the middle of Outback Oasis. This is home to kangaroos Auzzie and Joey, Fiji the bunny, and two African spurred tortoises named Sheldon and Fluffy.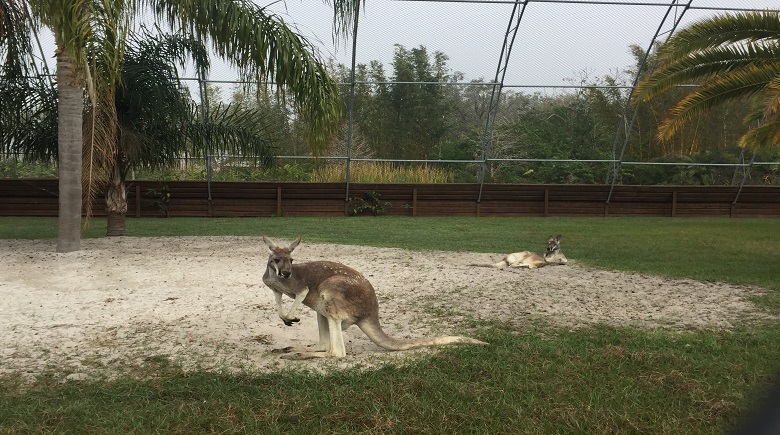 The kangaroos are one of Pilka's favorite perks of the Oasis. She has grown such a strong bond with Auzzie and Joey that she has had to changer her shampoo because Auzzie started to enjoy the smell of it just a little too much.
"You get attached to the kangaroos and they become attached to us," Pilka said.
Beyond the kangaroo terrace is a wide-open space. Pilka has plans of turning some of this area into a resort-style setting where guests can stay overnight at the Oasis.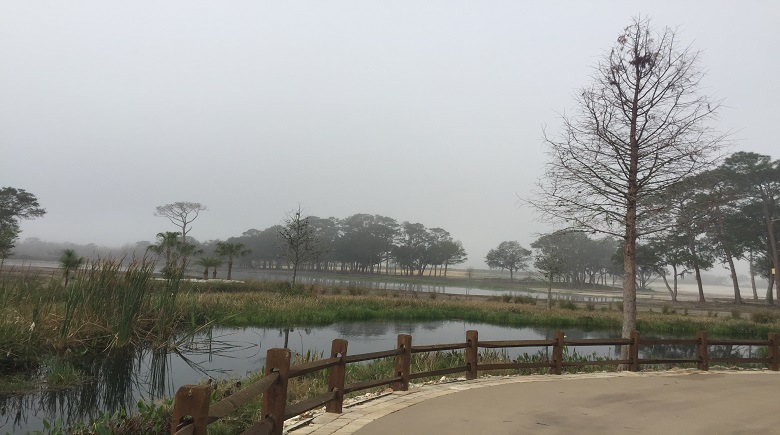 Outback Oasis is filled with tons of plant life and animal life. There are royal palm trees, rainbow eucalyptus trees, macadamia trees, silk floss trees, hibiscuses, bamboo (greys, greens and yellows) and even a Medusa Palm.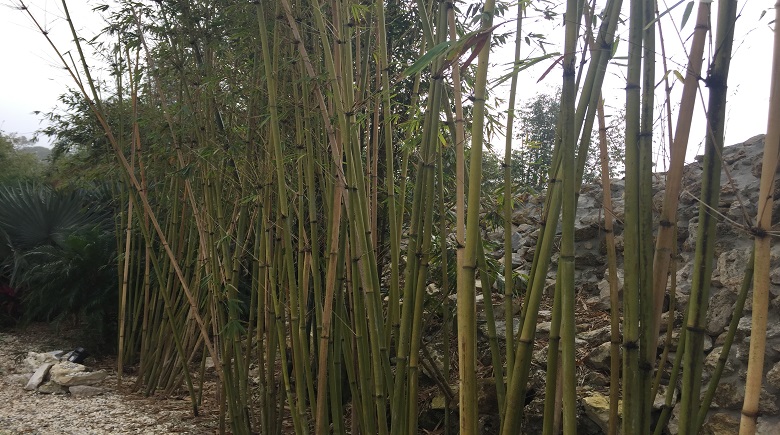 Grass eating carp live in the large pond that is in the center of Outback Oasis. There are also koi fish and an assortment of aquatic turtles. Birdhouses sit in the pine trees in the open areas and blue herons, ospreys and other birds fly in for occasional visits.
Pilka enjoys the fact that wildlife comes and goes at the Oasis. "On any given day, you don't know what will show up," Pilka said. "On Thursday afternoon a whole family of sandhill cranes just walked in."
Outback Oasis does not implement irrigation to sustain plant life. All plant species, except for the water plants in the butterfly garden, live on their own.
Often times, when people step into the Oasis, they find themselves lost in the beauty and end up staying for a long time. Pilka loves that she sees repeat guests who come to enjoy the beauty on a regular basis.
A little girl, around seven years old, comes just to talk to the mermaid," Pilka said. She and Mermaid Celeste talk about fish, mermaids and all sorts of stuff."
One word to sum up the experience of Outback Oasis: Tranquility. "When you come out here, it's that feeling you get," Pilka said. "There is this massive tranquility."
Pilka and her family like to wind down the day sometimes with a relaxing evening under the stars.  "At night, this place glows," Pilka said. "There is no other word for it."
For those interested in experiencing the wonders of Outback Oasis first-hand, call (863) 508-5482 or stop by the venue for more information.
Office Hours:
Daily from 8:00 a.m. – 5:00 p.m.
Address:
4000 Country Club Road South
Winter Haven, Florida 33881
Website:
Upcoming Saturday Events:
February 24: Butterfly Saturday Teddy Bear Picnic from 10:00 a.m. – 2:00 p.m.
March 3: Butterfly Saturday from 10:00 a.m. – 2:00 p.m.
March 10: Yogaroos from 8:00 a.m. – 2:00 p.m. AND Butterfly Saturday from 10:00 a.m. – 2:00 p.m.
Additional Saturday Events Co-Hosted with Ever After Character Events:
March 17: Island Princess Day from 10:45 a.m. – 12:00 p.m. OR 12:45 p.m. – 2:00 p.m.
March 24: Butterfly Saturday from 10:00 a.m. – 2:00 p.m.
March 31: Butterfly Saturday Enchanted Fairy Day