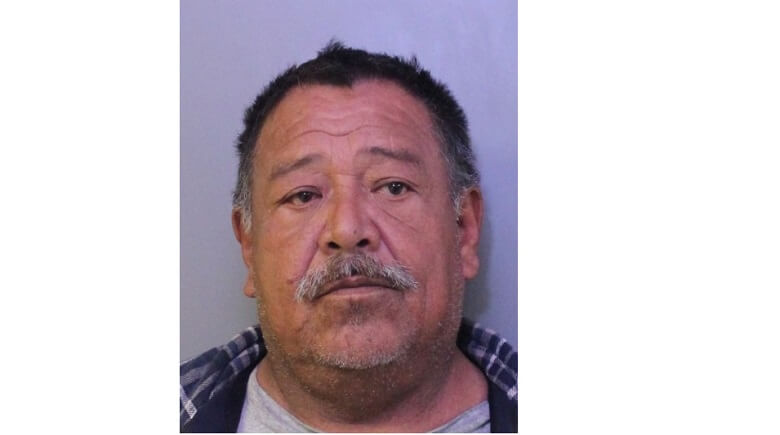 Polk County Sheriff's Office detectives arrested 53-year-old Armando Gallegos of Smoke Road in Auburndale, on February 2, 2018, for leaving the scene of a crash involving injury (F-3), leaving the scene of a crash involving property damage (M-2), and knowingly driving with a suspended license (M-2). Gallegos, who told deputies he is in the country illegally, was involved in a car crash on January 28, 2018, in which he hit another car, and fled the scene on foot.
According to the affidavit, on January 28, 2018, deputies responded to a two-vehicle crash located on Old Dixie Highway near the intersection of Evergreen Street in Auburndale around 6:30 p.m. The 2003 Ford Expedition driven by Gallegos, was travelling northbound and he drifted into the southbound lane hitting a 2016 Hyundai Elantra driven by 18-year-old Paige Brabson of Auburndale. After Gallegos hit Brabson's car, he did not make any attempts to render aid or exchange information with her. After the crash he fled the scene on foot.
Brabson suffered minor injuries and was transported to LRHMC.
The Expedition is registered to Gallegos' friend who told deputies that he recently sold the car to Gallegos. Detectives met with Gallegos who admitted he was involved in the car crash and ran away from the scene because he did not have a driver's license.
"We have a legal and moral duty to stay at the scene of a crash to provide information and render aid if needed. This is true whether or not someone is in this country legally or not. We all have an obligation to follow the law. Armando Gallegos should not have been driving because of his suspended license, and more importantly, he should not have fled the scene. He's lucky he didn't cause more injury to this young woman, or to anyone else on the road. We have notified ICE of Mr. Gallegos' arrest and we will be giving them our full cooperation" – Grady Judd, Sheriff
Gallegos has a previous criminal history including a DUI, DWLSR, and on November 7, 1996, he was deported from the U.S.
Gallegos was arrested and booked into the Polk County Jail on a $1,500 bond for his charges, and U.S. Immigration and Customs Enforcement (ICE) has been notified.