PCSO Detectives Arrest Elite World Gymnastics Coach for Possession of Child Pornography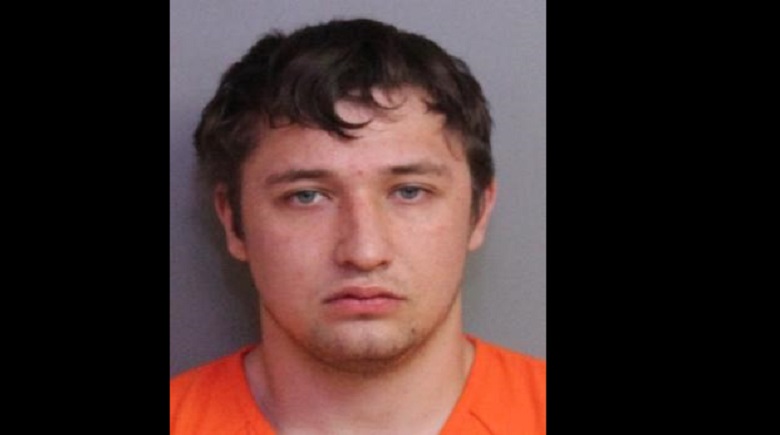 PCSO Press Release:
On Tuesday, January 30, 2018, Polk County Sheriff's Office computer crimes detectives arrested 21-year-old Alexander M. Katchalov of Lakeland after receiving a tip that he was uploading images and videos of child pornography online. He was arrested and charged with 22 counts of possession of child pornography (F-2).
A search warrant was executed on Tuesday, January 30, 2018, at the Elite World Gymnastics training complex located at 5350-5390 State Road 33 North in Lakeland. Alexander's parents, Mikhail and Irina Katchalov own the complex – they all coach adults and kids in some capacity with the youngest being 3-years-old. Detectives seized electronic devices used by Alexander, and located 21 videos and 1 image depicting boys and girls between the ages of 3-12 being sexually battered or displayed in a lewd manner.
"Make no mistake, those who view, possess, buy, and trade child pornography are complicit in the crime against the child depicted in the images. Our primary concern in this investigation is to find out if there are any local victims. Our forensic experts will be searching the devices we have seized today to determine the scope of illegal material that he possesses or has transmitted. It makes all of us angry that someone who has regular access to graphic child pornography also has regular access to children. We encourage anyone who has reason to believe that there has been any inappropriate contact between Alexander Katchalov and a child to contact us." – Grady Judd, Sheriff
The investigation is on-going and additional charges are pending. Katchalov was arrested, charged, and booked into the Polk County Jail on the above charges.
Katchalov is scheduled for first appearance hearing today around 1:00 p.m
"We are committed to protecting our children from those who possess and distribute child pornography. These men are a part of a worldwide underground child pornography distribution system – the demand for this vile material harms children, and ruins lives." – Grady Judd, Sheriff