More Than 200 Quilts To Be Displayed At Lakeland Quilt Show
by James Coulter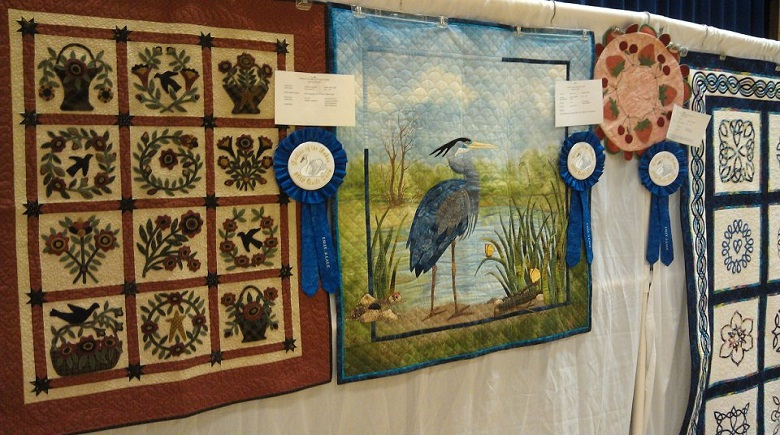 When people think of quilting, they imagine little old ladies sitting in a circle by a fireplace in wooden cabins more than 100 years ago.
However, not only is the art of quilting still alive, but it is a hobby that is done by people both young and old, as any member of the Lakeland Ladies of the Lake quilting guild can attest.
More than 200 quilts of various colors and styles will be displayed at the annual Quilts by the Lake show on Friday and Saturday in Lakeland.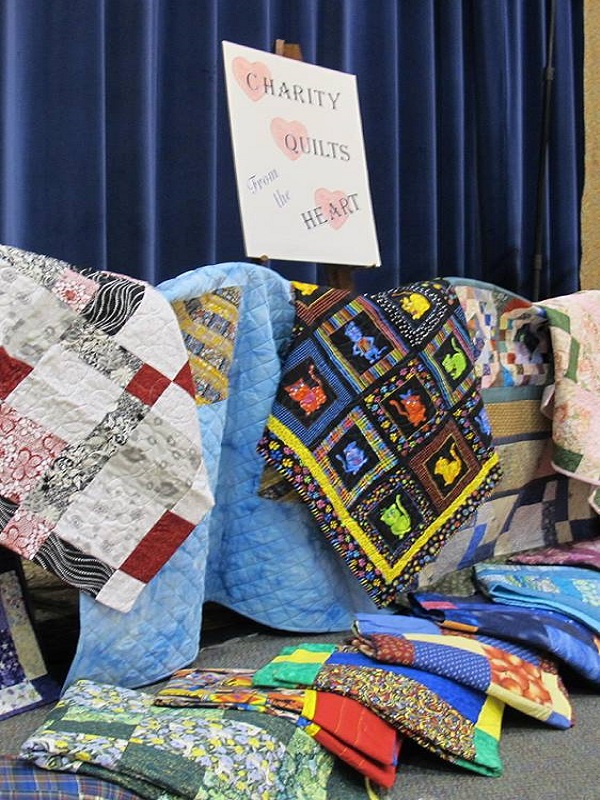 The show will be hosted at First Presbyterian Church in Lakeland, and will allow quilters and non-quilters alike the opportunity to see and even buy quilts, quilting material, and other merchandise including jewelry.
All proceeds will go to support local charities including the Tampa Veteran Hospital. Lunch will be provided by the local Boy Scouts, with volunteers provided by the local ROTC.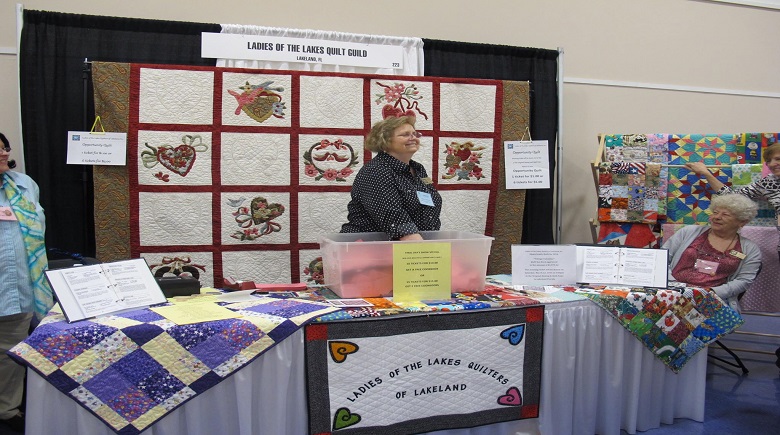 This will be the fifth annual show hosted by the Ladies of the Lake quilting guild, which originally started displaying their quilts at the Living Art Festival in Bartow before starting their own separate show, explained founding member Jacki Anderson.
"As it grew, so did we…so we started to do our own quilt show," she explained.
Started in 1995, Ladies of the Lakes is a non-profit organization started by quilters within the Lakeland area to provide them a place, according to their website, "where they could come to be with friends and to have a great time while doing something they loved."
To help their members improve in their hobby, the guild invites speakers and historians from to come and share their knowledge and expertise through the guild's education program.
The guild also provides them the opportunity to give back to their community by creating quilt pieces for local hospitals, nursing homes, and other non-profit organizations such as the Florida Baptist Children's' Home and the Quilts for Project Linus.
Since its inception, the guild has not only continued to grow in size with new members, but also in scope with members ranging in age and expertise, from the youngest members being in their teens to the oldest being in their late 80s.
Jacki Anderson, one of the guild's founding members, became involved with the group because she wanted to meet with fellow quilters to share and grow in her own craft.
She especially appreciates how their education programs brings in speakers and other quilt experts from across the country to their town to help share their knowledge with others and thus further their own education.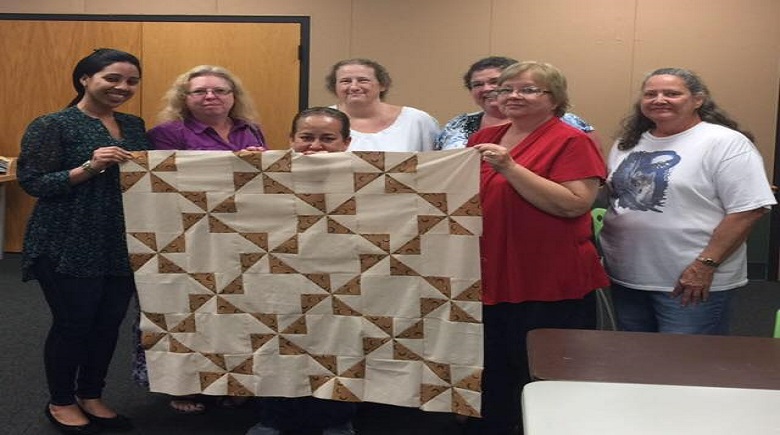 She would often visit a local fabric store where she would make some of her best quilts, and she has been quilting with the friends she has made there ever since.
"I love the camaraderie," she said. "Even though we all have different ideas for what a quilt should be, we have a great time when we get together and share our knowledge."
Aside from allowing fellow quilters a place to share their love of quilting, Anderson encourages other people to check out their own guild to expose themselves to different quilting techniques as to "move outside their boxes and try new things."
The Quilts by the Lake show will be hosted on Fri., Jan. 26 and Sat., Jan. 27 from 10 a.m. to 4 p.m. at First Presbyterian Church, located at 175 Lake Hollingsworth Dr. in Lakeland.
The guild itself host their meetings on the third Thursday at the church from 6 p.m. to 9 p.m.
For more information, visit their website at http://www.ladiesofthelakes.org/