5K Event At Bone Valley ATV Park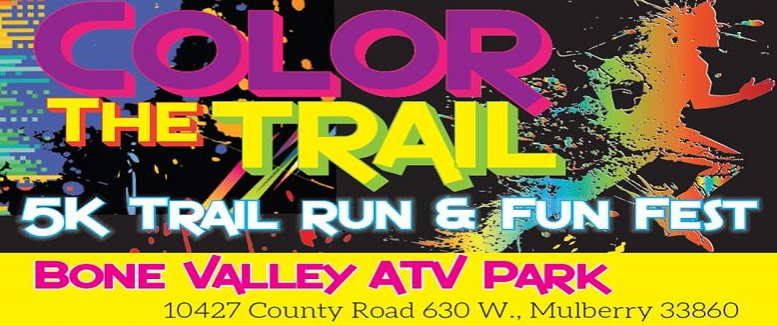 (Jan. 23, 2018) – 
Bone Valley ATV Park's second annual Color the Trail 5K run is coming up on Feb. 3
Participants will enjoy a fun and adventurous trail run that features 3.1 miles of uneven terrain and blasts of color along the way. The race will be timed by FITniche this year and will end with an awards ceremony for various age groups.
Runners can pre-register at https://www.athlinks.com/event/color-the-trail-5k-228477. The race entry fee is $25 per person and includes a t-shirt and swag bag. Runners can also register the day of the event at the park for $30 per person with t-shirt and swag bag available while supplies last. For more information about the Color the Trail 5k Run, please call (863) 534-6911.
Bone Valley ATV Park, located at 104027 County Road 630 West, Mulberry, will be closed to all off road vehicles during the event. The park will resume normal operations after 1 p.m. and will be free for all dirt bikes, ATVs and riders. For more information on the park, along with all regulations, visit www.BoneValleyATV.com or call (863) 428-0525.