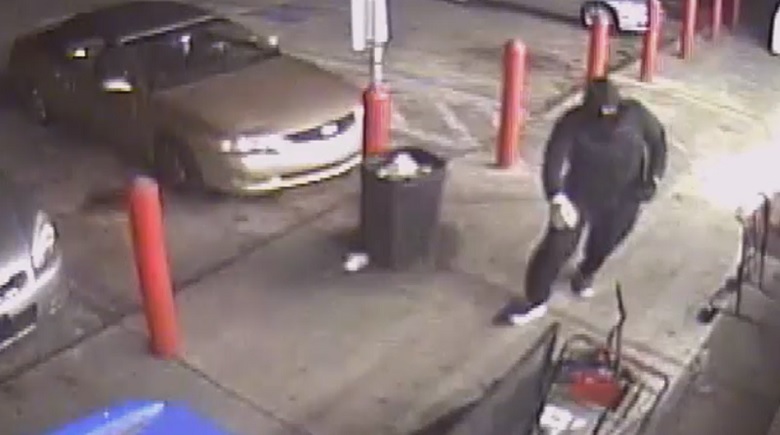 Winter Haven Police Detectives are asking for the public's assistance in identifying a suspect who committed an armed robbery at the Family Dollar Store in January 12, 2018. Nobody was injured during the robbery.
On 1-12-18 at approximately 9:25 p.m., the suspect, dressed in all black and wearing a black mask covering his face, entered the Family Dollar, located at 206 Ave. T NW in Winter Haven. He arrived at the store on a purple BMX style bike.
The suspect approached the manager who was at the counter and demanded money while placing a black backpack on the counter and waving a black gun. He ordered the manager to go to the area of the safe behind the counter and get that money out first. He went behind the counter and started placing the money in the backpack. He then demanded for her to bring the cash register drawer to him where he placed all of the money into the backpack and left on the purple bike headed in a north direction.
Although he was wearing a mask, the area around his nose was visible. He is described as a black male, approximately 6 feet tall weight roughly 250 pounds. He was wearing black pants, a hooded black sweatshirt, black tennis shoes with white soles and had one black glove and one white glove.
Anyone with information on this suspect is asked to call Heartland Crime Stoppers at 1-800-226-TIPS (8477). Callers are guaranteed anonymity and could be eligible for a CASH reward of up to $3,000.