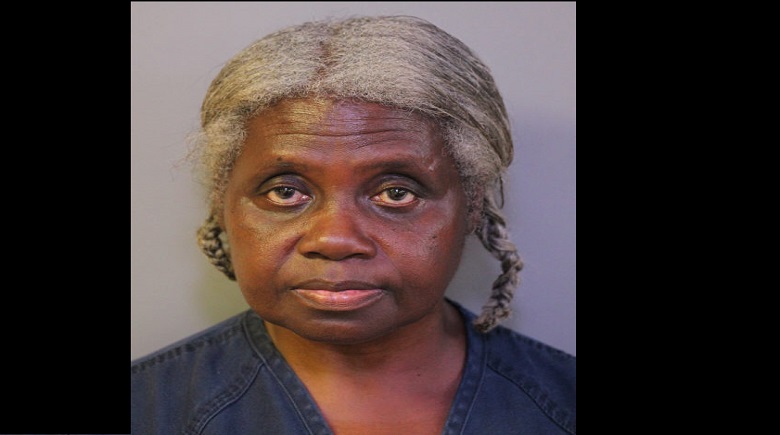 63-year-old Polk County Jail inmate Martha Collier of Lake Alfred, died early this morning at Bartow Regional Medical Center. Ms. Collier was transported by EMS from the Central County Jail (CCJ) infirmary to Bartow Regional Medical Center after she began having breathing difficulties at the jail infirmary. She was declared deceased at 5:35 a.m., on January 16, 2018.
Ms. Collier has had ongoing medical issues including: Schizophrenia, Hypertension, High Blood Pressure, and Anemia. Collier was admitted into Lakeland Regional Health Medical Center in December 2017 and was diagnosed with a Uterine mass.
At approximately 4:41 a.m., medical staff at the Polk County Jail Infirmary called 9-1-1 due to a decline in her condition related to breathing issues and a high heart rate.
Collier was arrested by Polk County Sheriff's Office booked into the Polk County Jail on April 4, 2017, for neglecting elderly/disabled adult with great harm (F2). Detectives determined that Collier neglected her elderly sister while she was in her care. Collier was sent to the State Medical Hospital in Chattahoochee in June 2017 and returned to CCJ on October 16, 2017.
An autopsy is tentatively scheduled for tomorrow, January 17, 2018, to determine her cause and manner of death. The PCSO has opened a death investigation. It is standard PCSO policy for four separate mandated, independent investigations to be conducted when an inmate dies. The PCSO Administrative Investigations Section is conducting an internal review. The PCSO Bureau of Criminal Investigations is conducting the death investigation. The Polk County Medical Examiner will conduct the autopsy to determine the manner and cause of death. All of the investigative findings will be forwarded to the State Attorney's Office for their review.