A Look into the Life of Eli Mosley, Local Country Music Artist
By Allison Williams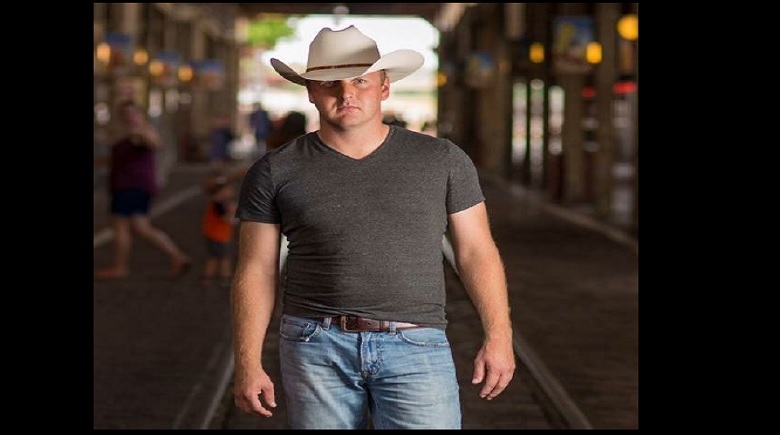 Eli Mosley, a local country music artist, has been working passionately for over 10 years to create and perform country songs. Mosley grew up in Polk County, living in Bartow, Mulberry and now Lakeland. He graduated from Lakeland Christian School in 2009 and from Southeast University in Lakeland with a Music Business degree in 2015.
Music has been a passion for Mosley since he was a little boy. "Music has been something I wanted to pursue ever since I was 6 years old," Mosley said. "I saw Tracy Byrd play at the Strawberry Festival in Polk City in 1996."
Byrd is Mosley's biggest music inspiration. He was able to meet him last year and occasionally communicates with Byrd through social media platforms as well. "The cool thing about country stars is a lot of time, they are just so down to earth." Other artists he finds inspirational are George Strait, Brooks and Dunn, and Brad Paisley.
Mosley considers his music style traditional but marketable. He creates music that is modern in a sense, but he also appreciates that traditional flare.
As many people know, country music tells a story, but to Mosley it is much more.  "It's about connecting with people and telling a story," Mosley said. "I'm doing this for the people." He believes strongly that interacting with people and helping those in need are important parts of his career.
"I like interacting with people," Mosley said. "I like writing because I get to tell other people stories. I like performing because I get to interact with people and I like entertaining people. It's not about the attention for me."
His humble attitude reflects his mission. It is all faith based. He has visited over 47 countries doing mission work, helping people in need. Becoming a well-known artist is his goal. This will allow him the opportunity to meet more people and give back to the community even further.
He invites friends and families to attend his upcoming free shows and to enjoy his music. A list of his upcoming shows can be found at http://elimosley.com/shows/.
On February 17, his band will be performing at the Kids Pack Gone Country event in Lakeland. This is to raise money for the hungry children of Polk County.
The Eli Mosley band consists of many musicians who have a passion for music like Mosley. "I try to make sure everybody follows their passion in life," Mosley said. Each of his band members plan to pursue music. It is not simply a job for money.
Band members:
Anna Lee – background vocals and rhythm guitar
Kheagun Fleckenstein – lead guitarist
David Cunningham – bass player
Daniel Benefield – drummer
Justin Walden – fiddle player
Mosley has released two albums. His Eli – EP album was recorded at Contemporary Music Center in Nashville while he was a student at Southeast University. Part of his degree program was to attend the Contemporary Music Center and get hands-on experience and learn from some of the top executives in Nashville. While Mosley spent one semester at the Contemporary Music Center, he was able to record songs and create his first album.
Songs from Mosley's second album, Come Along With Me, were recorded at Ocean Way Studio and Sound Emporium Studios in Nashville. At Ocean Way Studio, Mosley recorded in the same room that country singers such as George Strait, Luke Bryan, Keith Urban and Carrie Underwood have recorded albums in.
Sound Emporium Studios has also had some big artists come through to record, including Garth Brooks, Johnny Cash, Cole Swindell and Taylor Swift. This is actually where Swift's first album was recorded.
"American Men" is the most meaningful song Mosley has written thus far. The song opens with the lyrics "Through it all he survived. That's the reason my dad was born."
It is a song he wrote to honor his late grandfather who served in the military.
"It dawned on me because my dad was an officer in Vietnam in the Army, my brother went into the United States Marine Corps and served in Iraq, and then I joined the Marine Corps directly after him," Mosley said. "It was this military legacy in this family that my grandpa had started."
Being a country music artist has given Mosley the opportunity to express his character and emotions by telling stories in song form. This helps him connect with his audience, and reaching people in this way is one of his top priorities.
Website:
Facebook page:
https://www.facebook.com/elimosleymusic
Instagram page:
https://www.instagram.com/elimosleymusic/