Seafood Restaurant Harry's Old Place on Lake Ned has been in Business for 25 Years
By Allison Williams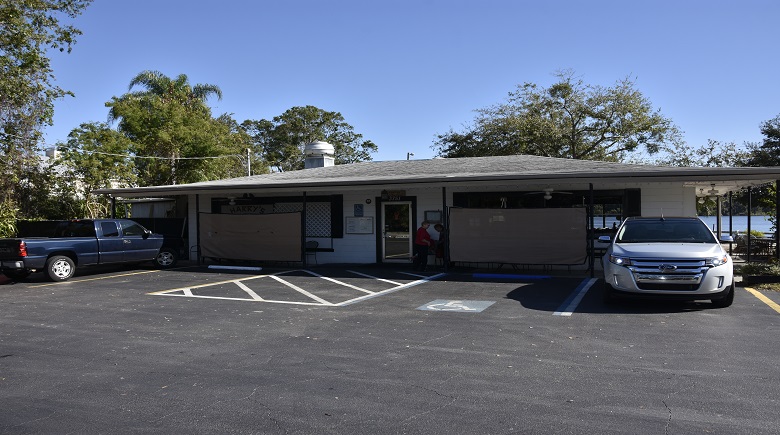 Along the edges of Lake Ned in Winter Haven sits Harry's Old Place, a locally owned seafood restaurant. Dwayne Mcquillen became the restaurant's new owner earlier this year in July. The name comes from one of the previous owners, Harry Bell. Bell along with Bruce and Ginny Johnston were all equal partners with the restaurant before passing it along to Mcquillen.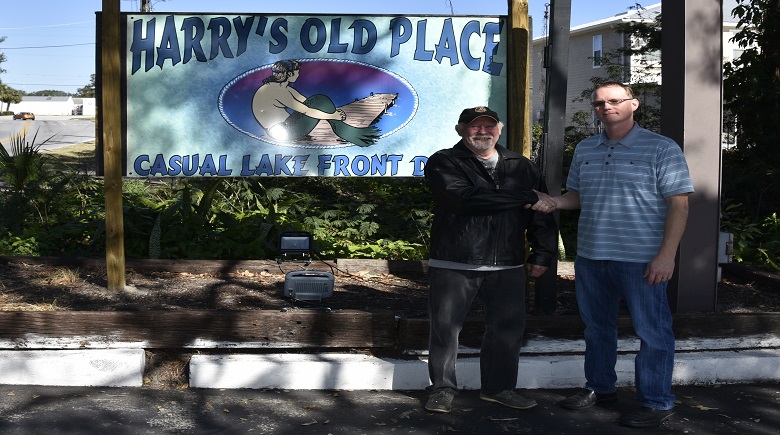 Originally from Lake Placid, Mcquillen moved to Winter Haven six years ago. It was time for him to find a local restaurant he could call his own.
"I've been in the restaurant business for 19 years," Mcquillen said. Both the reputation and location of Harry's Old Place sparked his interest. "It's one of those Winter Haven institutions that has been around a long time."
Twenty-five years later, Harry's Old Place is still up and running. Many people who visit the seafood restaurant on a regular basis have been eating there for over 15-20 years.
"We have a big local, regular clientele," Mcquillen said. "You have grandparents who come here and they bring their kids here, then they end up bringing their kids here. It's generational."
What makes this seafood restaurant stand out is the quality of fresh fish they provide. "We have a big selection of fresh seafood," Mcquillen said.  "There are anywhere between 8 and 12 different types of fresh fish that we carry. The restaurant offers fresh fish that not every restaurant typically carries."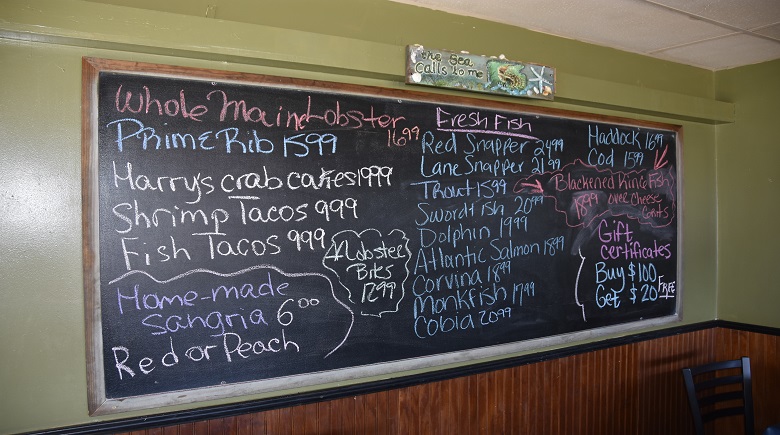 Upgrades are in the works at the restaurant. A patio is being built out back overlooking Lake Ned. They are doing upgrades in the kitchen, freshening up the bathrooms, placing newer chairs in the dining rooms and will soon have outdoor seating for those who love a lake view and some nice weather.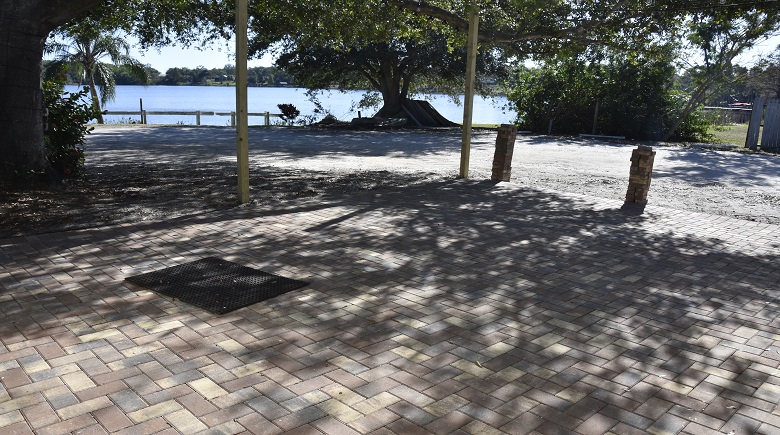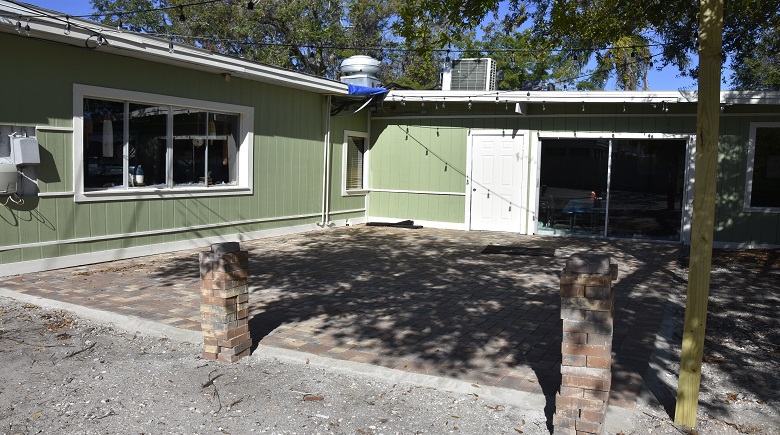 Though the restaurant is improving its look, its food and service is sure to remain the same. "As far as the food and the service, we are just trying to maintain the standards that they have set over the past 25 years and hopefully we will get anther 25 years out of it," Mcquillen said.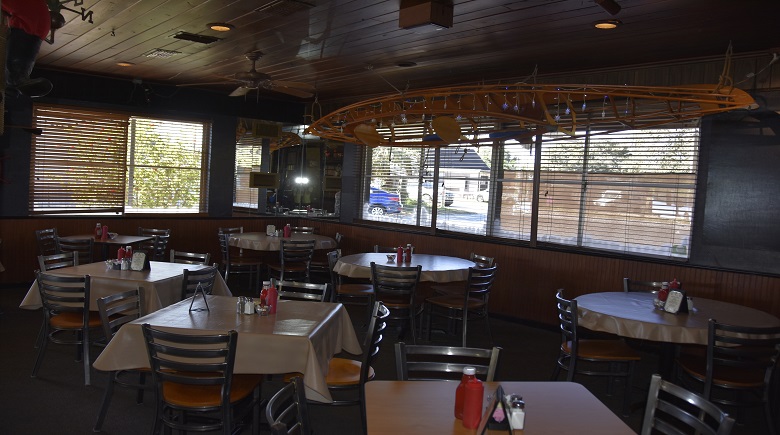 Mcquillen believes the key to success at Harry's Old Place is the staff. "There are a lot of people who have worked here for a long time." He has waitresses who have been working at Harry's for 18-19 years and some staff members who have been a part of it for the 25 years it has been open.
Between the loyal staff and quality of food, Harry's Old Place is a popular spot around town. Whether people are visiting Harry's Old Place for the first time or are regulars, they can expect the same quality of food and services the restaurant has always been known for over the years.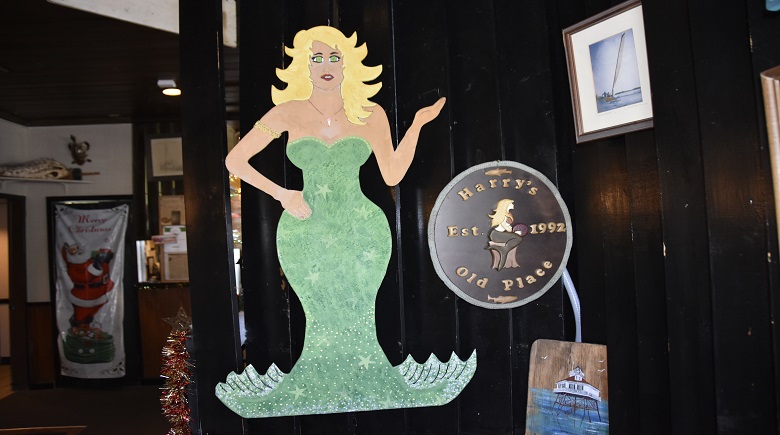 Current Harry's Old Place hours:
Sunday and Monday: closed
Tuesday-Thursday: lunch 11:30-1:30 & dinner 5-9
Friday: lunch 11:30-1:30 & dinner 5-10
Saturday: dinner only 4-10
*Mcquillen is working on extended hours and days for the upcoming New Year.