Saddlebag Holiday Bazaar Offers Homemade Arts And Crafts
by James Coulter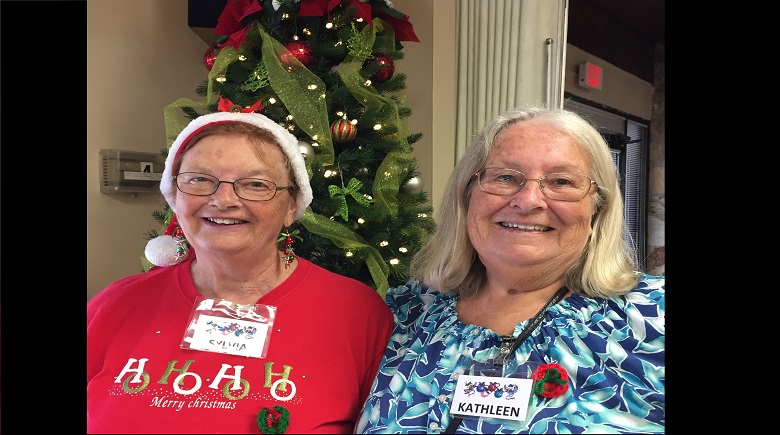 When most people do their holiday shopping, they immediately retreat to the mall to purchase a mass-produced factory-made gift.
However, the folks at Saddlebag Lake Resort in Lake Wales get together once a year to offer each other their own homemade arts and crafts to sell and buy, allowing them the opportunity to do their holiday shopping for more personalized gifts.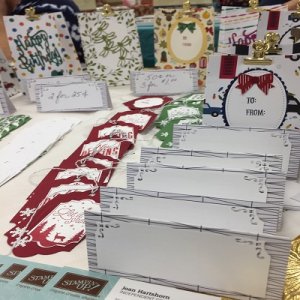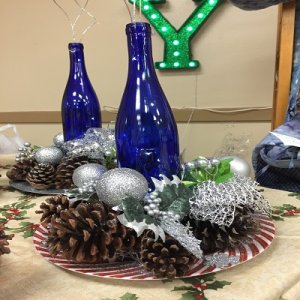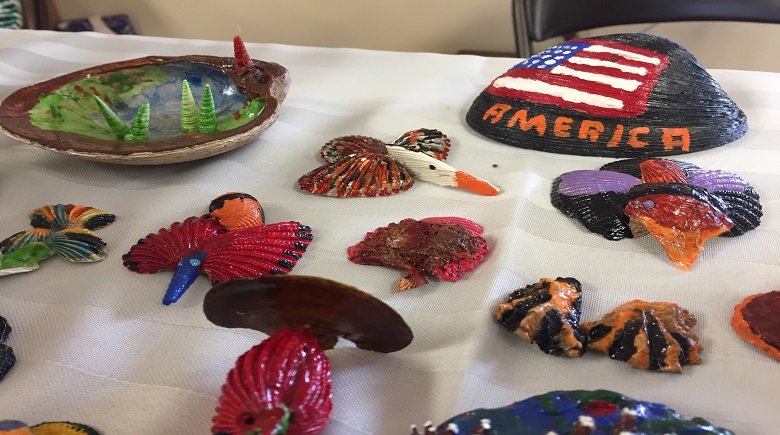 One such vendor, Sophie Watson, a self-described "craftaholic", has been making her own crafts for the past 30 years, ranging from refrigerator magnets to tie-dye T-shirts that she recently learned how to make.
Her items during the bazaar on Friday morning ranged from snowmen made out of soft drink cans to horses made from handkerchiefs.
Watson hopes to one day open her own consignment shop, but until then, she decided to start sharing her crafts at the holiday bazaar with potential customers.
"I love all the people," she said. "They like what they see, and that makes you feel good when you know other people like what you make."
The Annual Holiday Bazaar is hosted by the Women's Club of Saddlebag as a fundraiser for the over 55 retirement resort in the outskirts of Lake Wales, with most of the proceeds going towards the resort itself.
The bazaar hosts various vendors from within and outside the community, with vendors provided the opportunity to sell their wares with either their own table or half of a table.
The merchandise available included a vast array of homemade arts and crafts including clothes, dolls, purses, jewelry, and holiday ornaments.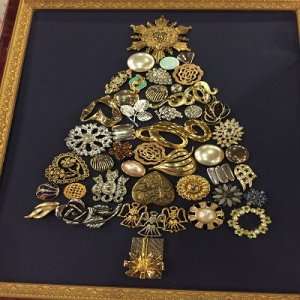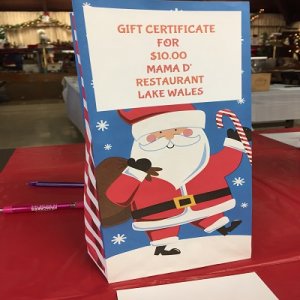 Most of the proceeds go towards the resort itself and its many needs, including this year for the clubhouse's maintenance and an electric generator for their Memorial Hall, explained Women's Club President, Diane Clemonson.
Many of the vendors also donate their proceeds to charities and other causes that they consider important.
For example, Nancy Lester donates the money she makes from selling her homemade bracelets towards Multiple Sclerosis research and awareness, as she herself has the disease.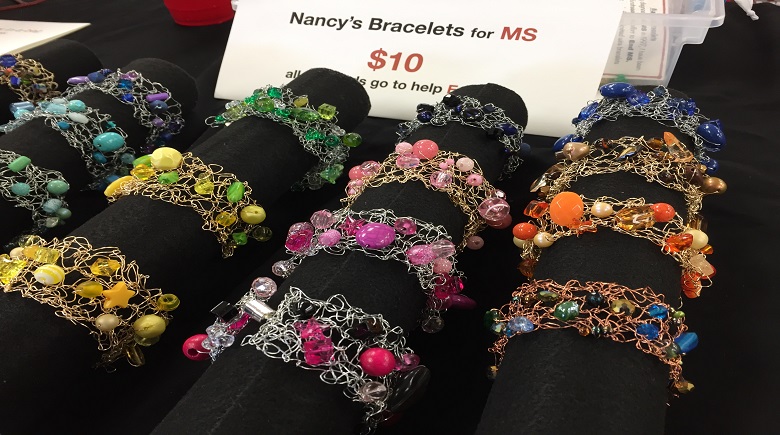 "I was trying to think of something that I can sell," she said. "I try to raise $10 thousand a year, and…I decided to make a product that I can sell."
Still other vendors use the bazaar as an opportunity to promote their own work and businesses, as is the case with Joan Hartshorn and her business, Stampin Up, which sells hand-stamped items.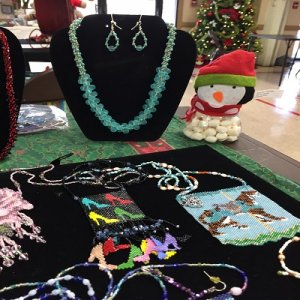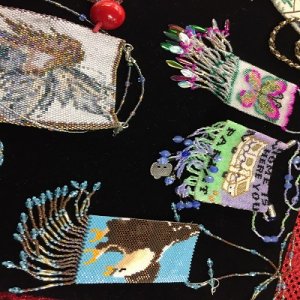 After being provided equipment by her daughter and taking classes, she has been creating her crafts from her own home and even providing lessons herself within the past year.
Aside from selling her own crafts, she likes to peruse the other vendors and see what they have to offer.
"I always like to look at the jewelry and see what is out there," she said. "Sometimes you get surprised. There is a great variety."
For others, the bazaar simply provides an opportunity to share their own personal passions.
Howard Leach had previously combed the shores of the lake over the past summer and used many of the seashells, snail shells, and palm ferns he collected as canvases for his own artwork.
"I pick up stuff and look at it…and try to figure out what to make out of it," he said, "I just want to have fun and see if anyone enjoys it as much as I do."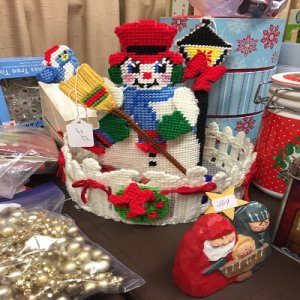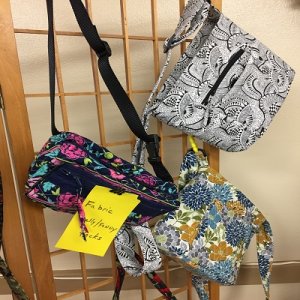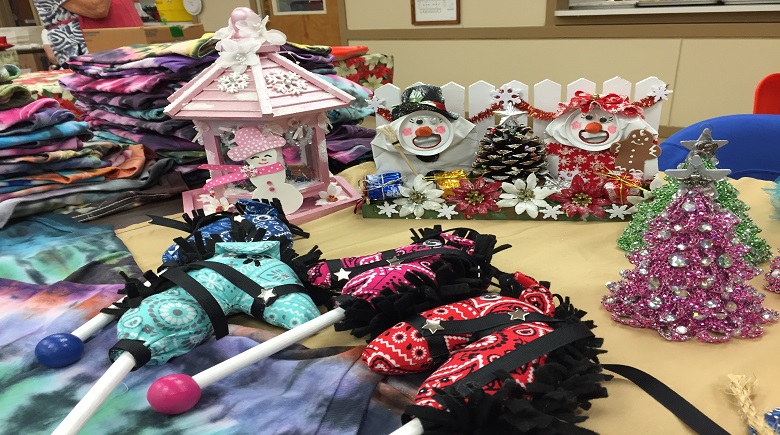 For many participants, aside from being able to buy and sell homemade arts and craft, with proceeds going towards the resort and other good causes, the entire event gets them in the holiday spirit with the decorations and the overall camaraderie.
Even then, the biggest challenge is coordinating the entire event and getting enough people to come out and volunteer for it; otherwise, the bazaar manages to run along smoothly.
"Trying to put something like this together is…like trying to herd ducks," said Celemonson. "Once it gets rolling, people come out of the woodwork trying to help you."
Saddlebag Resort will be hosting "Granny's Attic," an indoor garage sale, on January 8. For more information, contact the resort at 863-696-1115.