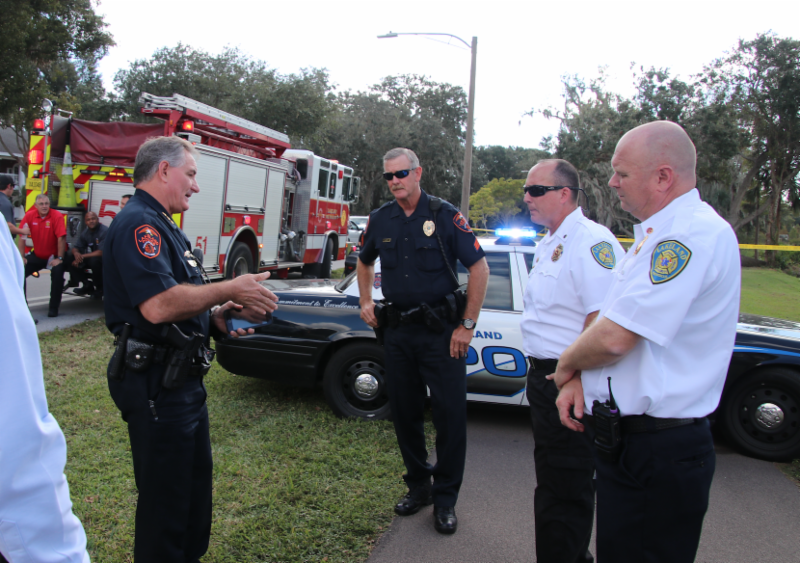 LAKELAND, FL – (November 29, 2017) The Lakeland Police Department is currently investigating two suspicious homemade bottle devices found at separate locations this morning. Both were plastic bottles containing an unknown liquid substance and aluminum foil inside. Neither device was activated.
The first bottle was located at approximately 7:11 a.m. inside the north parking lot of Common Ground Park, 1000 E. Edgewood Drive, by a Parks and Recreation employee who was cleaning the grounds. The second suspicious homemade bottle was reported at 10:01 a.m. by a pedestrian walking Lake Hollingsworth. The plastic bottle was located on the east side of Lake Hollingsworth, near the Hollingsworth Oaks intersection, approximately 25 feet off the bike path, near the shoreline.
Lakeland Police and Lakeland Fire Departments responded to both locations and secured the scenes. The Tampa Police Department's Bomb Squad responded to the Hollingsworth location, neutralized the device and are continuing to process evidence.
All City Parks have been checked for similar suspicious devices. These devices appear to be made from common household items and do not create incendiary explosions, however, they can be hazardous to anyone making them as well as anyone who may encounter them.
There are no suspects at this time and the public should call 911 if they see anything suspicious.