Train Carrying Molten Sulfur Derails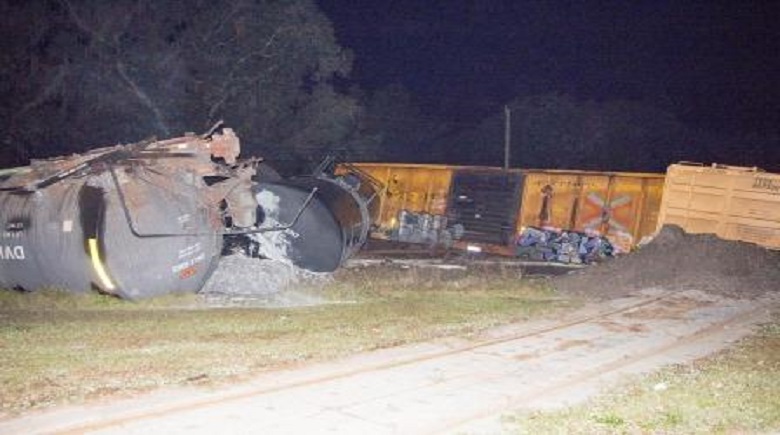 Bartow, Fla. (
November 27, 2017
) — 
A train carrying molten sulfur derailed in the Kathleen area early Monday morning. Polk County Fire Rescue firefighters on Engine 111, which is based in the Sleepy Hill area, were returning to the station around 1:50 a.m. when they observed that train derailment occurred. HAZ-MAT and additional crews responded.
A small fire was extinguished by firefighters. Following the incident, crews went door-to-door to notify residents on Strickland Road about the shelter in place order. They were asked to close their windows and shut off their air conditioners. Residents are now able to open windows and exit their homes; however, spectators should stay away from the derailment site. CSX and state officials are now working to clean the molten sulfur spillage and remove the damaged train cars. 
Polk County Fire Rescue is no longer needed on scene, but the Polk County Sheriff's Office, CSX and state officials will remain on scene. Cross sections at Kathleen Road/Strickland Road and Youngs Ridge to Spivey Road will be closed for an extended period of time. CSX officials believe the cross sections will remain closed until early this evening. Commuters should expect delays in this area and are advised to seek alternate routes of travel.