Polk County Invests In New Extrication Equipment
Bartow, Fla. — Polk County Fire Rescue is now able to extract patients faster after more than a half a million dollars was spent on new extrication equipment. The new gear is issued to units throughout the county.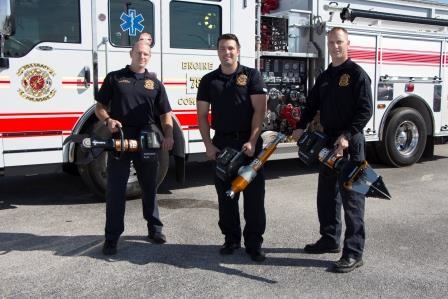 "When someone is trapped inside a vehicle they are usually injured and in need of advanced life support. In emergency medicine, every second counts," said Medical Director Dr. Paul Banerjee.
The fire rescue division purchased 25 sets of Holmatro extrication gear, which include battery operated cutters, spreaders, rams, lights and other accessories. Unlike some of the older extrication gear, the new Holmatro gear doesn't need to be plugged in to operate, is lighter to carry and is able to cut through stronger metals being used in newer vehicles.
"Our mission is to save lives and this equipment will save many lives," said Deputy County Manager of Public Safety, Joe Hamlan Jr. "The investment in extrication equipment is just one of many steps we are taking to provide and maintain exceptional fire and emergency medical services."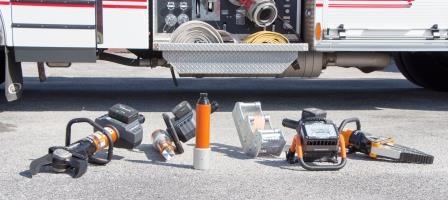 From January to November 2017, Polk County Fire Rescue carried out more than 100 vehicle extrications. In 2016, there were 91 and in 2015 there were 109.