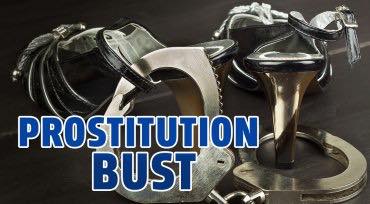 Polk County Sheriff Press Release
Sheriff Grady Judd will brief the media this afternoon about "Operation No Tricks, No Treats", in which 277 were arrested for crimes related to human trafficking and online prostitution.
In two undisclosed locations in Polk County, beginning on Tuesday, October 10th, through Monday, October 16th, 2017, Polk County Sheriff's undercover detectives, along with detectives and investigators from other law enforcement agencies, conducted a week-long undercover investigation focusing on human trafficking and targeting online prostitution, and arrested 277 suspects.
Fifty-one of the arrests were for those who advertise as prostitutes online. 209 of the arrests were those who solicited undercover detectives who posted ads posing as prostitutes. Seventeen other arrests were made of those who derive proceeds from prostitution, or other offenses.
The undercover operation included detectives and agents from the following agencies: Haines City P.D.; Lakeland P.D.; Lake Wales P.D., and Winter Haven P.D.; working in conjunction with members of the State Attorney's Office.
During the operation, undercover detectives posted fictitious ads or profiles on various social media platforms, websites, and mobile phone applications, posing as prostitutes or those soliciting prostitutes. Some of the detectives responded to profiles and online ads posted by prostitutes. Despite the repeated warnings and media coverage of past operations, numerous suspects responded to the ads and drove to one of the two different undercover locations to engage in illegal prostitution.
"We are committed to fighting human trafficking, by arresting those who engage in prostitution and trying to identify human trafficking victims. It's no secret…you need to stay out of Polk County if you're going to commit crime" – Grady Judd, Sheriff
215 suspects drove to Polk County from various counties across Florida; or were visiting Florida from: Alabama, California, Delaware, Georgia, Louisiana, Michigan, Missouri, New Jersey, New York, North Carolina, Oregon, Tennessee, Texas, and Virginia.