UPDATE:
**** CHILD LOCATED ***
The missing 6 year-old child, Mephatlie Joseph has been located at a nearby church. She is unharmed.
** MISSING CHILD ALERT ***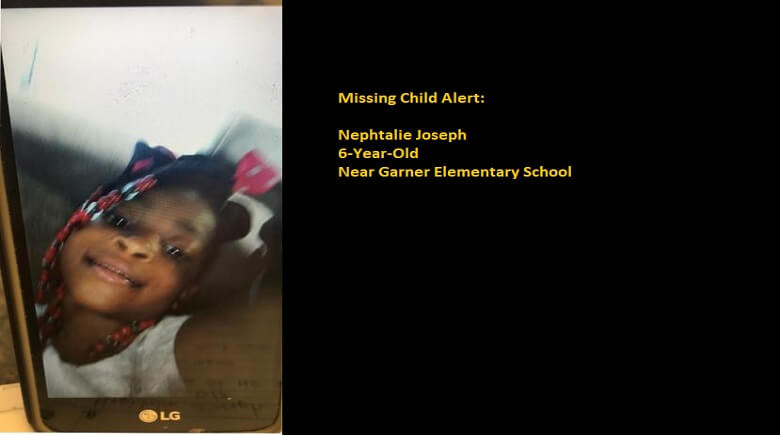 Winter Haven Police are currently attempting to locate a 6 year-old girl who was dropped off for school at the corner of Havendale Blvd. and 26th St NW this morning at approximately 7:50 a.m. She did not report to Garner Elementary School and has not been seen since.
Nephtalie Joseph is a black female, wearing a pink shirt, blue jeans and has braided hair with red and while beads in the braids. She speaks Creole.
Anyone who has seen or knows where Nephtalie is should call 9-1-1 immediately.