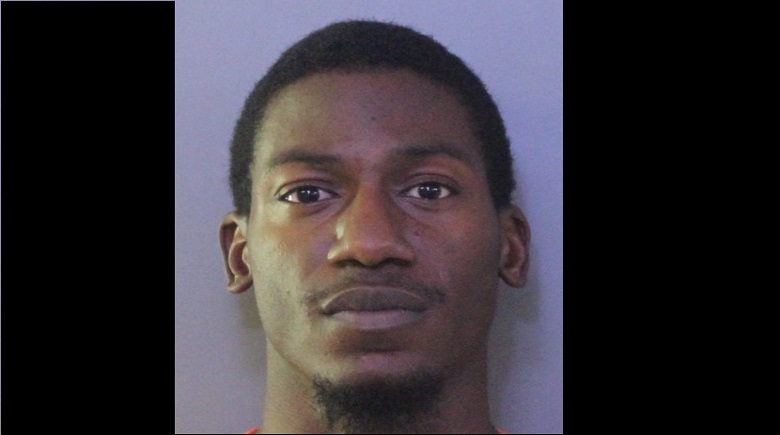 LAKELAND, FL  On Wednesday September 20, 2017 at approximately 3:57 a.m., the Lakeland Police Department was dispatched to Stanhope Avenue in reference to a burglary (motor vehicle) that just occurred. The victim advised that he was awoken by his car alarm going off. He stated that he and his wife went outside and noticed that the driver's side door on his 2015 Toyota pickup was open. The wife's vehicle, a 2006 Chevy Malibu had the car alarm going off. The victim stated that his wallet and some change was stolen from the vehicle. Nothing had been stolen from his wife's vehicle.
Directly across the street on Stanhope Avenue, a dome light was on in a 2017 Chevy Equinox. It was later discovered that this vehicle had been left unlocked and 3 packs of Marboro Light 100's had been stolen.
Officer Hammersla, who responded to the area one street west of the incident location, observed two subjects and when they observed his marked patrol car, one of the subjects fled on foot. The other subject, identified as Tyray Hayes, 24 years old of Lakeland, was detained. Officer Hammersla observed the pants pockets of Hayes bulged out. Hammersla located stolen property from Stanhope Avenue, two packs of Marlboro Light 100's, a wallet from Beechwood Drive and a Bluetooth headset stolen from Beechwood Drive.
Detectives were called out to follow up on the burglaries and Hayes admitted to breaking into at least 14 vehicles, all of which had been left unlocked. Some of the victims could not be located while officers were on the scene and others did not want to prosecute. Detectives are still following up on the burglaries and additional charges are forthcoming. The second subject who fled was not located. Hayes was transported to the Polk County Jail and charged with 2cts of Burglary to a Motor Vehicle During a State of Emergency and 2 cts of Petit Theft. The area where the incidents occurred, street lights were not operable and the area was still affected by Hurricane Irma.