A new Drone Racing Club has arrived on the scene in Lake Wales and is the first chapter in Polk County of the MultiGP Drone Racing League.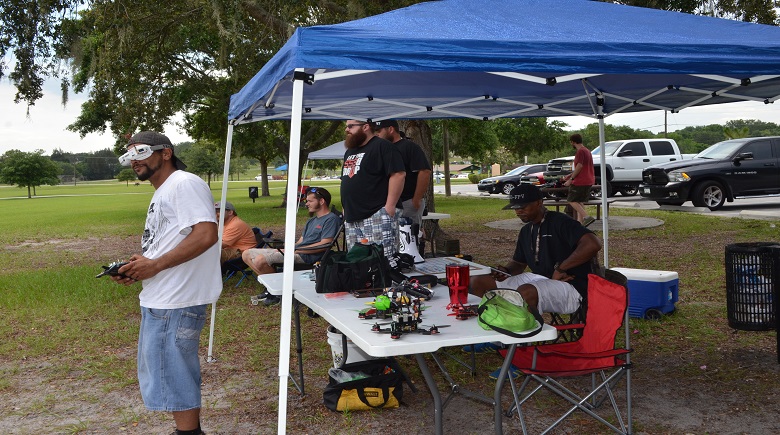 Recently the Daily Ridge was invited out to Kiwanis Park in Lake Wales by Jay DosSantos and Stephen Kelly of  863-FPV Addiction to check out the new club at their Kiwanis Fun-Fly event.
This gathering was an open-fly event where drone pilots honed their skills in drone racing and tweaked their machines while having some fun socializing with other pilots, their friends and interested spectators.
The club set up a race course next to the lake and pilots from all over Florida came out to join the fun.
The racing drones are equipped with cameras while the pilots wear head-mounted displays similar to virtual reality goggles that show the live stream camera feed from the drones as they are flying them…..it's like you're in the pilot seat of the drone itself.
The 863-FPV Addiction Drone Club is a newly sanctioned member of the MultiGP Drone Racing League which is a world-wide organization for first-person view (FPV) radio-controlled aircraft.
According to their website, MultiGP.com, the racing league "provides community standards for their chapters to safely design their own courses and also generates individual pilot competition through their Universal Time Trial Track program which ranks pilots worldwide on standard measured courses."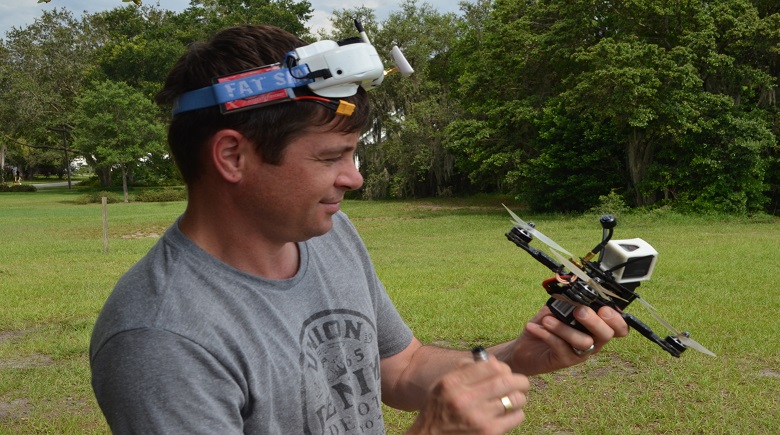 FPV (first person view) flying means that pilots only see what the drone sees. This is accomplished by live streaming footage from a camera mounted on the nose of the drone.
Over the past two years, in the US and abroad, independent leagues have sprung up to gather the best drone pilots together to stage competitive races.
In 2015, Miami Dolphins owner Steve Ross invested $1,000,000 in the newly formed Drone Racing League, which hosts a series of races that are held at makeshift courses around the United States and is considered to be the drone racing sport's equivalent of Nascar.
Last year, ESPN3 in the United States signed a deal to air drone racing on television, which was possibly an early step for it into the motorsport mainstream.
In March 2015, a British teenager, one of the youngest pilots on the scene, won first place in the inaugural World Drone Prix held in Dubai.
15-year-old Luke Bannister, flying for the UK-based Tornado X-Blades team, out-performed 150 global teams that competed  to become the first World Drone Prix champion, claiming a $250,000 grand prize.
During the 863-FPV Addiction Drone Club's Fun-Fly, the racing drones reached speeds of up to 60 MPH and without the head-mounted FPV (first person view) goggles worn by the pilots, they would have been impossible to control. Some racing drones are said to be able to reach 100 MPH when fitted with the right components and can do a quarter mile on a race track faster than a Porsche 911.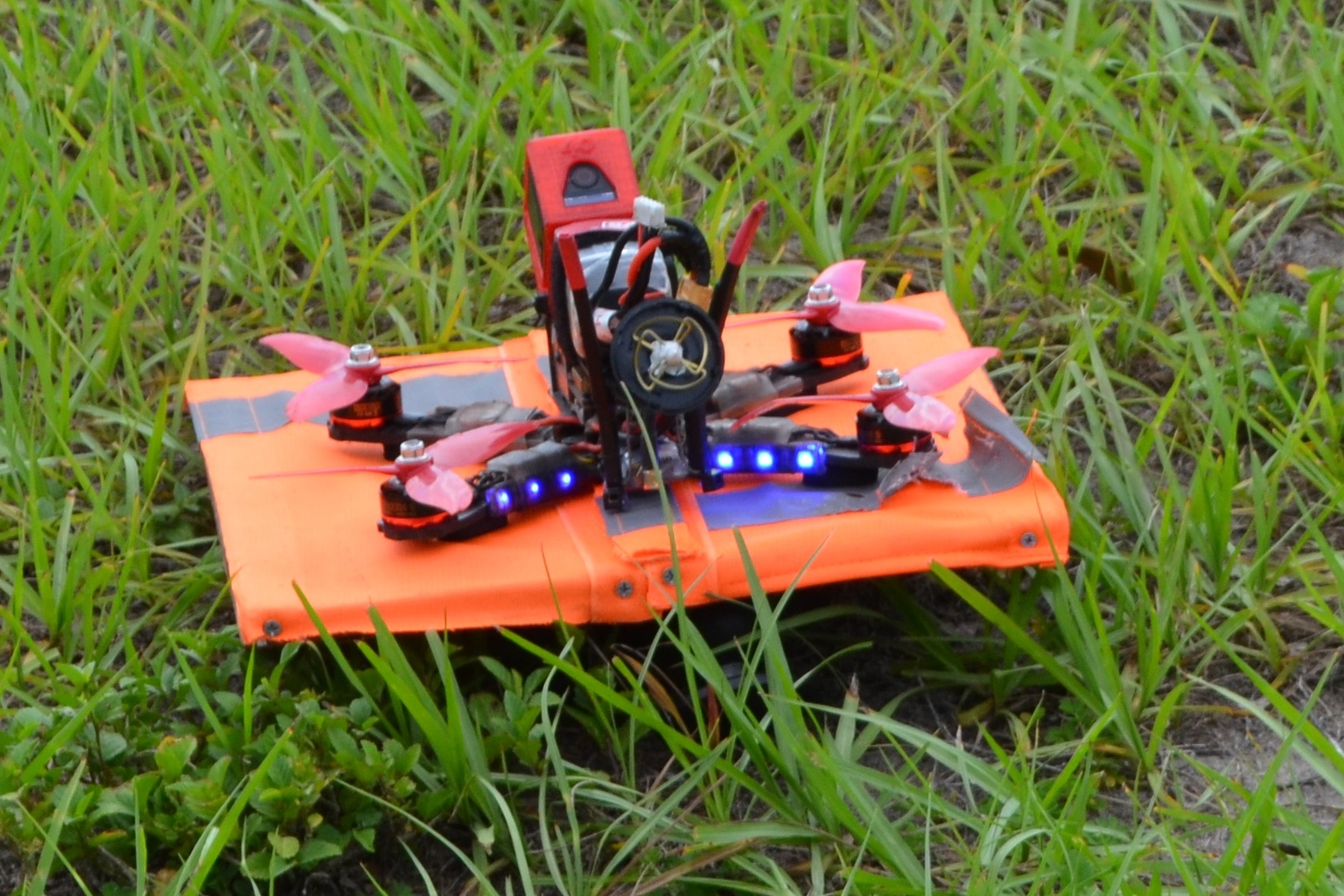 A recent example of this was the inaugural Qualcomm New York City ePrix Formula E Race in New York held a couple of weeks ago in which a Titan Grand Prix GFD1 Drone smoked a Formula E Race Car and was winning before crashing, apparently from loss of the signal between the drone and the controller. The crash didn't do too much damage and the cost of repairing it was far less than what the cost would have been for the race car if it had crashed.
The cost of a racing drone is quite reasonable and a great alternative to gaming from your couch. The continual improvements in drone technology and the growing availability of parts are allowing pilots to fly for less and less money each year.
The 863-FPV Addiction Drone Club is a great place to start if you are interested in learning more about drone racing or just want to watch a unique and exciting competition that's growing quickly in popularity.
You can check out the 863-FPV Addiction Drone Club Facebook page at www.facebook.com/groups/118292322104629/ for more information or to join the group or email them at [email protected]