Two Suspects Arrested in the Murder Homicide of Preston Burnett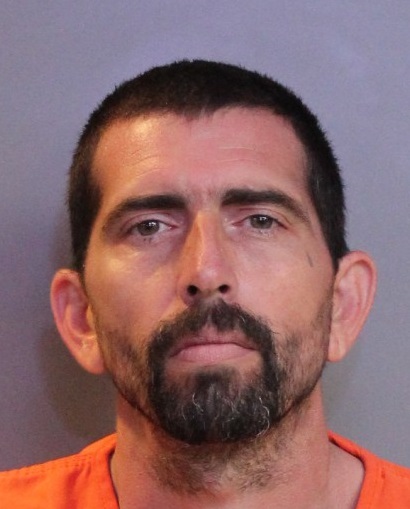 *       Christopher Clardy, DOB 6/28/77, of Auburndale
o       First Degree Murder (F-C)
o       Conspiracy to Commit First Degree Murder (F-1)
o       Possession of a Firearm by a Convicted Felon (F-2)
Homicide suspect Christopher Clardy will have his first appearance hearing today – weekday first appearance hearings begin at 1:00 p.m.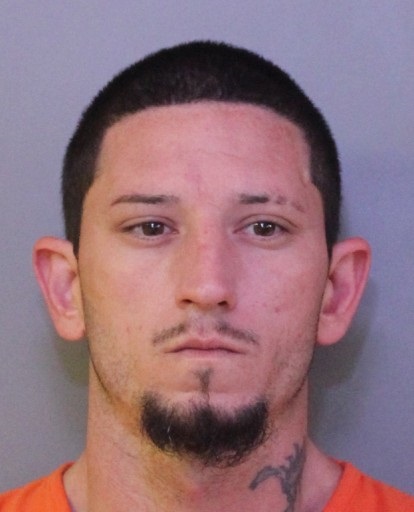 *       Jamie "Jamo" Garst, DOB 11/21/86, of Winter Haven
o       First Degree Murder (F-C)
o       Conspiracy to Commit First Degree Murder (F-1)
o       Possession of a Firearm by a Convicted Felon (F-2)
o       Tampering with Evidence (F-3)
Homicide suspect James Garst will have his first appearance hearing tomorrow, Saturday, May 27th. The weekend hearings start at 8:00 a.m.
According to their affidavits and previously released information, on May 10, 2017, Preston Burnett's body was found by a man out walking near the woods on Skyview Blvd in Lakeland. Preston had been shot to death, according to the autopsy. Preston was last seen on Teri Street in Auburndale, where he was taken by an Auburndale Police Corporal after being seen sleeping on a bench in downtown Auburndale.
Preston was killed between 3:15 and 3:30 p.m. on May 10, 2017, in the location where he was found (near the dead end of Skyview Blvd). The area serves as a cut-through that connects Skyview Blvd to the Secret Cove subdivision.
PCSO released photos that were found at the scene, of two unknown women. The women were positively identified as Julie Roderus and her mother. Julie was in jail at the time. Detectives interviewed her and were able to identify her boyfriend, Jamie "Jamo" Garst, who drives a gray Buick.
A gray Buick was seen on video surveillance heading northbound on Skyview Blvd on the day of the homicide. It never exited back out the way it came, leading detectives to believe it traveled on the "cut-through" path out of Secret Cove.
On May 25, 2017, a PCSO deputy sheriff conducted a traffic stop on Garst's Buick. Post-Miranda, he told them the following:
He was at his residence, 447 Skyline Drive in Lakeland on May 10th when Chris Clardy, Preston Burnett (the victim), and two others arrived at the house. At some point, Preston asked for a ride to Lakeland. Garst, Clardy, and Preston got in the Buick and drove down Skyview Boulevard and onto the cut-through which connects Skyview Boulevard to the Secret Cove subdivision.
Garst drove onto the grassy pathway then stopped. Clardy got out, opened Preston's door, and told him to get out.
Clardy shot Preston Burnett multiple times and then dragged him a few feet off the path.
Garst told deputies he made two cell phone recordings of the murder-before and during the shooting.
He told detectives the gun used to kill Preston belonged to him (Garst).
He told detectives Clardy told him he was coming over and that he needed to "get rid of this guy" meaning Preston. A short time later, Clardy and Preston arrived at Garst's residence on Skyline Drive West in Lakeland.
PCSO detectives retrieved the cell phone recordings of the murder. They show Preston standing on the passenger side of the car, and Clardy standing behind the car talking to Preston. Clardy can be heard saying, "I told you not to come back here," and "I told you what was going to happen to you the next time you came back." Shots can be heard on the video.
PCSO detectives recovered the firearm used in the homicide, and obtained an arrest warrant for Clardy. During the early morning hours of Friday, May 26, 2017, detectives located and arrested Clardy, and interviewed him.
Post-Miranda, Clardy initially told detectives that Garst killed Preston. Later, after listening to the audio from the cell phone recording, he made a full confession. He told detectives that he killed Preston because of the way Preston treated Clardy's family.
Jamie Garst's criminal history includes:
August 2010 – arrested by LPD for 2 counts aggravated battery with a deadly weapon
December 2013 – arrested by PCSO for robbery and VOP
Christopher Clardy's criminal history includes:
July 1997 – arrested by PCSO for possession of short-barreled shotgun and money laundering
August 2010 – arrested by PCSO for aggravated assault with deadly weapon
November 2011 – arrested by PSO for possession of controlled substance without prescription, possession of marijuana, possession of paraphernalia
February 2012 – arrested by PCSO for FTA
April 2012 – arrested by PCSO for DWLSR, possession of drugs WITS, possession of paraphernalia, smuggling contraband into detention facility
August 2012 – arrested by PCSO for aggravated assault with deadly weapon, domestic battery, burglary, possession of burglary tools with intent to use, larceny grand theft, VOP
February 2013 – arrested by PCSO for petit theft, possession of controlled substance without prescription, possession of paraphernalia, burglary, VOP
March 2016 – arrested by HCSO for grand theft, fraud, dealing in stolen property