UPDATE:
Skimmers were located at:
1000 First St S (Circle K) 3 weeks ago
100 East Central Ave (Citgo) found today
Attached is an image of the skimming device found inside of the pump at the Citgo Station. A clerk at the station found the device during a routine inspection of the pump this morning. It is unclear at this time how long the device was inside. The pump where the device was found had the security tape, but it was obviously damaged indicating the door had been opened.
(The skimmer reported at the Circle K was not retrieved by law enforcement. The clerk found the door had been opened during a routine inspection, but the device had already been removed.)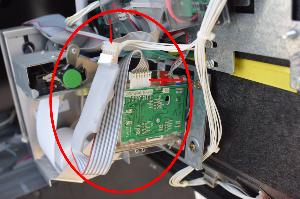 The photo attached has the skimmer inside of the pump. You see an arrow pointing to the plug up top. That should be plugged into the circuit board below, however, that plug is now into the skimming device with the other end on the circuit board. This is how the data is captured.
As previously reported, those who use the pay-at-the-pump option should look for the security tape.  This machine had the tape on the outside, but it was damaged – a clear indication that something had been tampered with.
Winter Haven Police are warning residents that skimmers have been located at various gas stations around the City over the past few weeks.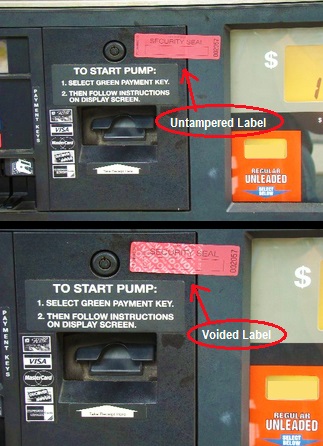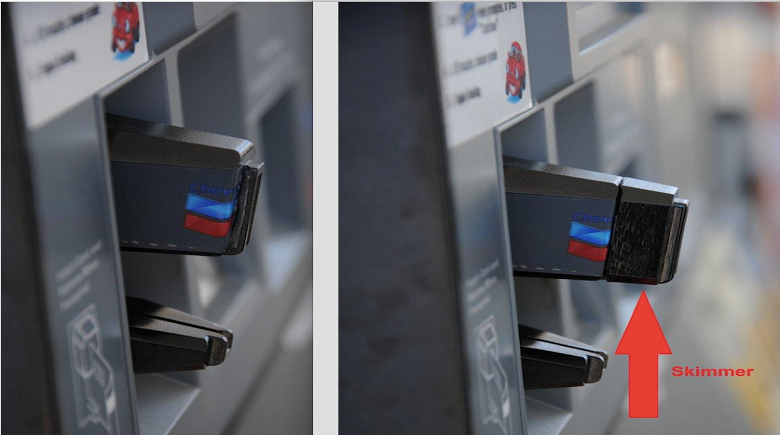 Citizens should monitor their bank accounts closely and report any unusual activity.
A few tips when paying at the pump:
* Try to always avoid using the pumps that are farthest from the front of the store. These pumps have limited sight for the workers inside and it's easier for criminals to install the skimmer without being detected
* Check the pump for any unusual markings that could indicate the machine has been tampered with
* Check for security tape along the pump that indicates the machine has not been opened
* Check the card reader and if it seems loose, DO NOT use and report to the store immediately
If in doubt, go inside to pay.