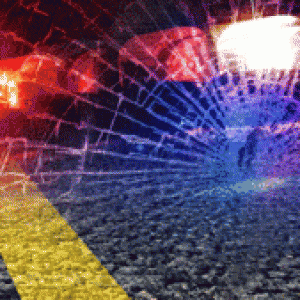 At around 2:30 am on May 7, 2017, a police officer with the Bartow Police Department observed a 2003 Suzuki motorcycle traveling at a high rate of speed, west bound on SR 60 west, in the area of Main Street.
Officer Carl Smith immediately responded by following the vehicle in an attempt to affect a traffic stop. As the officer approached the vehicle and activated his emergency lights, the motorcycle failed to stop. As the motorcycle neared the 2700 block of SR 60 West, the motorcycle collided with the patrol vehicle. The officer immediately stopped and determined that the driver and passenger of the motorcycle had sustained injuries and needed medical attention. Polk county EMS was summoned and responded to the scene. Both the driver and passenger were transported to an area hospital with undetermined injuries.
The Florida Highway Patrol is investigating this incident. All inquiries regarding this investigation should be directed to their agency.