Webber Warriors 1st and 2nd at ITC Bowling Championships
Amid Historic Events
The Webber International University Men's and Women's Bowling Teams took 1st and 2nd place, respectively, at the United States Bowling Congress InterCollegiate Team Championships on April 22nd in Baton Rouge, Louisiana.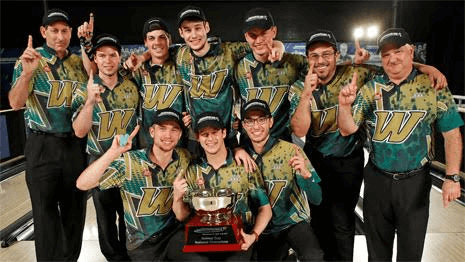 The Warriors are not new to winning national bowling championships. On April 2nd the Warrior men's bowling team took top honors at the NAIA Team Championships in Lexington, Kentucky.  At that event, WIU Coach Randy Stoughton was named NAIA Coach of the Year.
In 2012, both the women's and men's bowling teams won the Intercollegiate Team Championships which has only been done 3 times in college bowling history.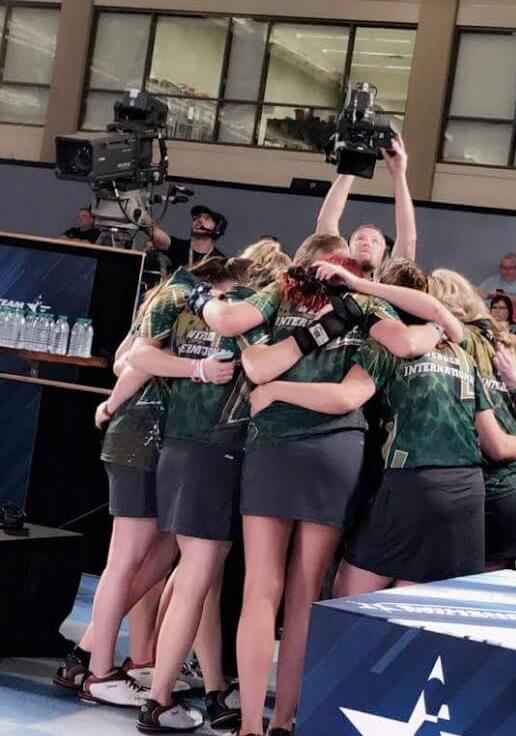 This year the Warriors almost repeated that 2012 feat with the men taking first place and women going all 5 games of a best of 3 out of 5 game final match to come in second place just missing another dual national championship for the Warriors.  The women's team struggled at the beginning of the tournament and at one point they were in last place out of the 16 top teams that attended the event but they fought their way back to a qualifying position of  7th and then they went undefeated in match play to earn a berth on the TV finals for the ITC National Championship against McKendree University.
The Warrior men got off to a great start qualifying in first position to win the honor as the top qualifying team and then they went on to face McKendree University in the finals and defeated them for the ITC National Championship which gave them two  National Championship titles in a little over two weeks!
In addition to the outstanding team performances, senior Taylor Bulthuis captured 2nd place honors in the InterCollegiate Women's Singles event and Freshman and NAIA Rookie of the Year Caitlyn Johnson was named to the All-Tournament Team.
An underlying competitive story was also brewing at the ITC championships this year with Webber International University and McKendree University both dominating the National TV finals for the first time in collegiate bowling history.  Some observers also claimed that a bit of poetic justice was at work involving the Webber and McKendree teams.  In the 2016 ITC event the McKendree men blocked Webber from making the TV finals and the Webber women did the same to the McKendree women's team.  In that event, the McKendree men and Webber women won the National title.  This year roles were reversed and the Warrior men and the McKendree women took 1st place honors.  There is no doubt that these two schools have begun a bowling rivalry that will continue to make collegiate bowling history.