Student Found With Handgun at Southwest Middle School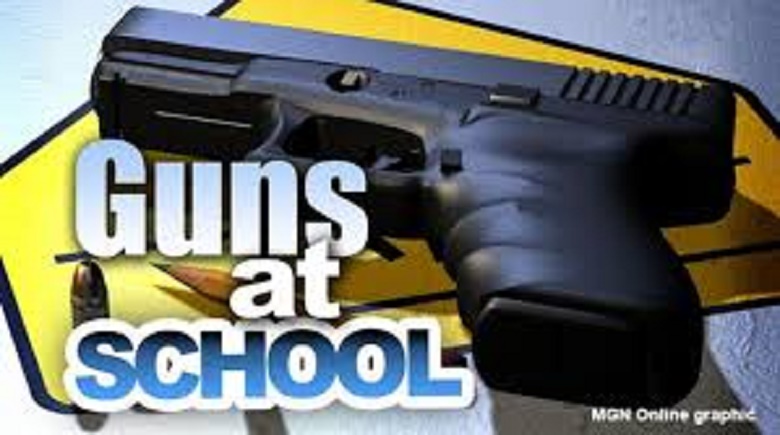 LAKELAND, FL –  On March 29th, at approximately 11:40 A.M,  the School Resource Officer at Southwest Middle School was contacted by Tye P. Bruno, Principal at Southwest Middle School located at 2815 Eden Parkway in reference to a possible weapon on the campus.
Bruno stated that a student on his campus, identified as Lil'Romeo A. Smith  was in possession of two (2) black handguns in a social media forum (Snapchat) in which he threatened a student from another school. Bruno provided a photo of Smith holding a black handgun with a second handgun resting on his lap.
Smith was observed on a surveillance camera walking into a teacher's class which was empty at the time, wearing a backpack. He is then seen leaving the same room without the backpack.  Bruno then located the backpack behind a desk in the classroom.  A black handgun was discovered inside the backpack. The gun magazine was not in the handgun but was inside the backpack. The magazine contained 12 rounds.
The handgun a, 9mm, semi-automatic, was stolen on March 24, 2017 within the city limits of Lakeland
Smith was interviewed by a detective and admitted to being in possession of the backpack with the handgun inside and hiding it behind a desk because he did not want anyone to see it.
Smith was placed into custody and charged with Possession of Firearm on School Grounds and Unlawful Carry of a Firearm. He was later transported to the Polk County Juvenile Assessment Center
Smith is currently on Felony probation.
Arrested: Lil'Romeo A, Smith, 14 years old, from Lakeland, Fla.