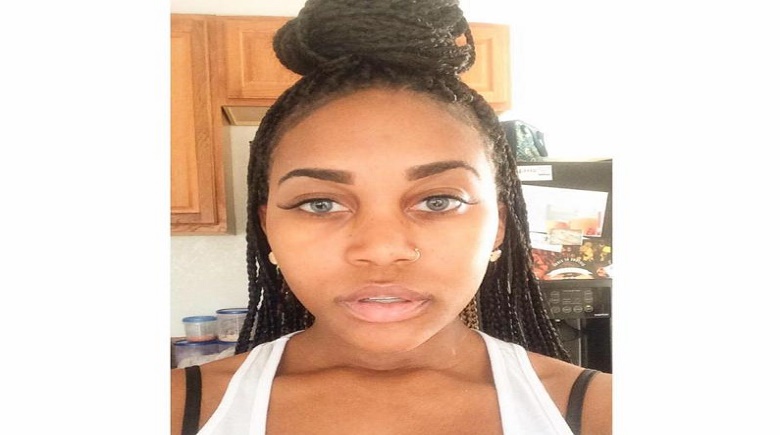 LAKELAND, FL (March 23, 2017) –  On March 2nd, the Lakeland Police Department initiated a police report revealing that the Watson Clinic, 1600 Lakeland Hills Boulevard, was the victim of a forgery. On March 3rd, Det. Dustin Fetz began his investigation.
It was discovered that at an unknown time and unknown means, a resident of Illinois identified as K.C. to protect her identity, had her identity and personal information stolen. Several credit applications had been opened in K.C.'s name that she did not approve. One of the applications was for Care Credit at Watson Clinic. The suspect, Nyaira Thomas, presented herself to Watson Clinic staff as K.C. and had a fraudulent Illinois ID with her picture on it. Thomas had two procedures done on separate occasions.
On February 20th, Thomas received breast implants, liposuction of her flanks, and the fat from the flanks were placed in her buttocks. The cost for this procedure was $10, 495.00. On February 27th, Thomas received one (1) CC of Juvederm in her lips at a cost of $530.00.
The total cost is $11,025.00.
Det. Fetz was able to locate a Lake Wales address off of a credit application report and Det. Fetz furthermore located a witness that identified Thomas. Further investigation consisting of witness interviews and photo packs that identified Thomas as the suspect. A complaint affidavit was filed charging Thomas with:
1.Criminal Use of Personal ID
2. Forgery
3.Grand Theft over $10,000.00
Thomas's whereabouts are unknown at this time and if anyone knows her location, they can contact Det. Dustin Fetz at 863-834-8993 or via email at [email protected]
Suspect – Nyaira Ronnie Thomas, 20 years old, Last Known Address: 112 Sunrise Parkway, Lake Wales, Florida.