Our Children's Academy Hosts Rebranding
Ceremony on School's New Property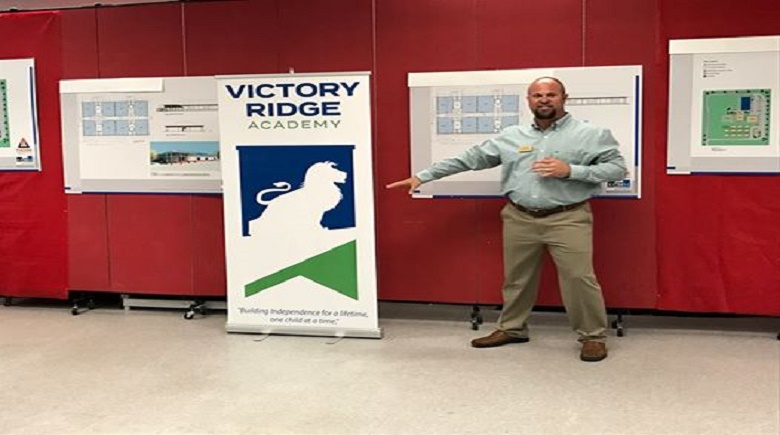 Lake Wales, Florida – On Friday, March 17th 2017, Our Children's Academy hosted a Rebranding Ceremony on the school's new property located at 427 Burns Avenue. After an intensive review period, Our Children's board and school administration are pleased to announce the school's new name as Victory Ridge Academy.
Founded in 2006, Our Children's Academy came under new management in early 2014, leading to the decision to change the school's name. Victory Ridge Academy represents the mission and future of our school as we aim to guide every student with special needs on their path to victory by aiding them with the skills needed for a safe, healthy and successful life by building independence for a lifetime within our communities, one child at a time.
The mission of Victory Ridge Academy is to provide children and adolescents with exceptional needs intensive, collaborative classroom-based educational and therapeutic interventions to promote independence, academic success, and community inclusion for all students.
For more information about Victory Ridge Academy, please call us at 863-679-3338.