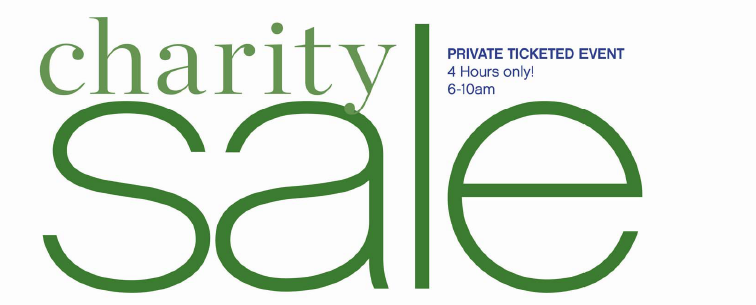 Winter Haven, Florida – Belk at Citi Centre in Winter Haven invites schools, community organizations and other nonprofit organizations to participate in its semi-annual Belk Charity Sale, Saturday, April 29, 2017, from 6 – 10 a.m. The four-hour, in-store shopping event offers an excellent fundraising tool for participating organizations and an opportunity for customers to support local charities while taking advantage of special discounts on purchases during the event.
Belk Charity Sale tickets are available now to participating nonprofit organizations for sale in advance of the event. One hundred percent of the proceeds from each $5 ticket sold will be retained by the local charity. There is no limit to the number of tickets charities can sell, or to the amount of money they can raise. Belk will provide tickets and informational materials at no cost to each participating organization.
In 2015 Belk's Charity Sale raised more than $10 million for thousands of participating charitable organizations throughout the South. Locally, we are proud to partner with charities like Habitat for Humanity of East Polk County, Lake Wales YMCA, Winter Haven Rotary Club, Columbiettes, Gamma Mu of ESA Sorority, and United Way of Central Florida during our Charity Day events.
On the morning of the Belk Charity Sale, the first 100 customers to arrive at each store will receive a Belk gift card ranging in value from $5 to $100, and a chance to win one of three $1,000 Belk gift cards being awarded company-wide. Customers, who have purchased a $5 ticket from participating charities, will have the $5 deducted from their purchase during the event. It's a win-win!! Also, participating charities and schools will be registered to win one of three $1,000 donations from Belk in a company-wide drawing.
Charity representatives interested in taking part in this one-of-a-kind fundraising event should contact Carrie-Ann Brady at Belk Citi Centre, 253 Citi Centre Street, Winter Haven (863) 401-9031 x210. Belk Citi Centre is located directly across from Lowes in the Citi Centre plaza.