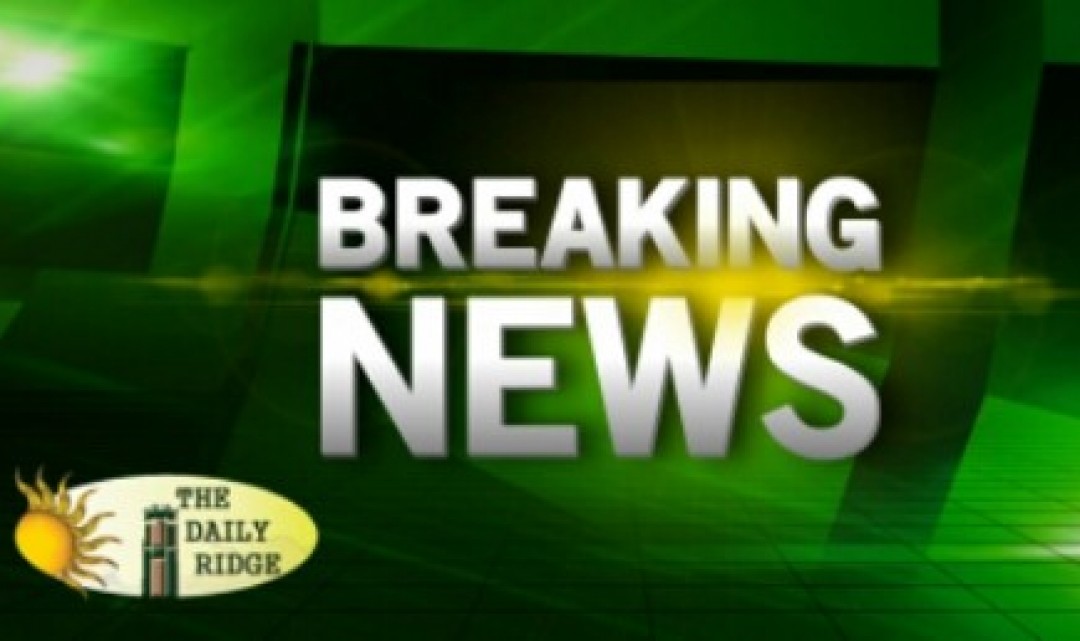 Press Release Polk County Sheriff's Office
Late today, detectives arrested 15-year-old Michael Cole Whidden for the shooting death of 37-year-old Paul Gregg, Jr. that occurred early Wednesday morning at approximately 12:50 a.m. at 305 Gibson St in Mulberry. Whidden has been charged with one count of First Degree Murder.
Deputies investigated the shooting and concluded that Whidden shot Gregg in the back with a shotgun, killing him.
Deputies interviewed 36-year-old Jessica Whidden and her 15-year-old son Michael Cole Whidden in a church parking lot near the Gibson Street home after the shooting. All three lived at the Gibson Street address.
Jessica Whidden has a previous arrest for DWLSR (Driving While License Suspended or Revoked). Paul Gregg has a previous arrest for battery and DUI. Michael Cole Whidden has no previous arrest history.
Michael Cole Whidden was arrested, charged with 1st degree murder, and transported to the Juvenile Assessment Center without incident.
Here are specific details from the arrest affidavit : On 2/15/2017 at approximately 0037 hours a call was received to 911 from Jessica Whidden at 863-205-0407
advising her son had possibly shot her boyfriend after an argument at the residence located at 305 Gibson St,
Mulberry, FL 33860. Deputies and Polk County Fire Rescue responded to the scene. Contact was made with Whidden and her son, Michael Cole Whidden, at the Southside Baptist Church located at 250 Moses Street, Mulberry, FL 33860 who provided a brief description of events.
Deputies cleared the residence, and discovered the victim, identified as Paul Gregg Jr, in the master bedroom closet suffering an apparent gunshot wound to the torso. PCFR responded and declared him deceased at 0112
hours.
Contact was made with Michael who was advised of his Miranda rights and advised he understood each of them.
During interview he advised his mother has not stayed at their home the last few nights due to arguments with Gregg, and that Gregg was already drinking. Upon arriving at home on 2/14/2017 at approximately 1420 hours,
he spoke with Gregg and asked that he not say anything to upset Jessica.
Later that evening Jessica arrived home, got ready and left to go out to dinner with friends. Gregg began to imply Jessica was not being honest and
Michael left to his aunt's residence down the street. His aunt then dropped him off at Applebee's with Jessica.
After making stops in a couple locations Jessica and Michael arrived back at home around midnight or shortly after. Michael advised he entered the residence and observed Gregg asleep sitting up on the couch holding a
beer. He entered his room as his mother smoked a cigarette on the porch. Jessica entered the residence and Michael observed her moving toward the back bathroom. Gregg apparently awoke and walked to Michael's
bedroom and asked what time it was, to which he replied "around 12:30." Michael then placed himself between Gregg and the bathroom door Jessica had entered. Gregg approached the bathroom with a steak knife in his
hand from where he had been cutting a steak and began to yell at Jessica, calling her derogatory terms, stating he wished he could kill her, and that he would torment her until she committed suicide. Gregg initially had the
knife to his side and then held it up and waved it and pointed it at Jessica as he spoke emphatically. Gregg then walked into the living room with his steak, before returning to the kitchen and yelling more at Jessica. He then
walked back to the living room. Michael explained at this time he had enough, he was afraid because Gregg had never threatened his mother with a weapon to his knowledge, and he felt that if he did not do something Gregg
would not stop, and that his mother may end up hurt.
Michael went to his room and retrieved his twelve gauge shotgun and loaded a round in the chamber. He explained that at this time he planned to shoot Gregg. He exited the room and pointed the shotgun at Gregg who
was sitting on the couch in the living room. Gregg stood and began to walk to the master bedroom, where Michael knew there were multiple firearms. Michael stated he pulled the trigger to the shotgun while aiming it at
Gregg, however the safety was on and it did not fire. Michael walked to the doorway of the master bedroom and observed Gregg's back as he approached the west side of the room where a dresser stood and the doorway to the master bedroom closet was nearby. He fired the shotgun at Gregg, and believed he struck him in the back. He then told Jessica to contact 911, that he believed he had shot Gregg. They then exited the residence and walked to the church to await law enforcement. Michael stated he felt he was protecting his mother. Michael provided a sworn and video recorded statement regarding the incident.
Jessica Whidden provided a sworn recorded statement regarding the incident as well. She explained she has been dating and living with Gregg for approximately five years, and had lived in this residence for a little over a year. Michael is her son, and only resides with her. She advised over the last few weeks relations with Gregg have deteriorated, and the last few days she has been unable to stay the night at her home because of their arguing.
She stated he has a history of being violent to her, though she has not reported this to law enforcement. She advised Michael has stepped in to try and protect her before. On 2/15/2017 she arrived back home between midnight and 0030 hours and went to the back bathroom in the residence to change and use the restroom. She heard a commotion and observed the door to the bathroom open, with Michael in the doorway blocking Gregg from entering. She did not see a knife, and did not recall everything that was said. She explained Gregg walked away, and she remained in the area of the bathroom. She advised the next thing she remembered was Michael telling her to call 911, that he thought he had shot Gregg. They exited the residence and went to the church where she contacted 911. She did not see Michael with a weapon, nor did she recall hearing a gunshot.
A search warrant was executed on the residence at 305 Gibson St, Mulberry, FL 33860. Gregg was observed to have apparent gunshot wounds to his back. Multiple pellets, the shotgun believed to have been used was recovered, along with a spent shell were all recovered within the residence. The evidence recovered was consistent with the statements provided by Michael and Jessica.
An autopsy of the decedent was conducted by Dr. Volnikh on 2/15/2017. She recovered two pellets, and wadding from within the decedent. The entry was into the victim's back, and some exit through the left side of the victim's chest. She determined the cause of death to be shotgun wound of the torso and the manner of death to be homicide.
Based on the statements and evidence recovered, I have determined sufficient probable cause exists to charge
Michael Cole Whidden with first degree murder. He was arrested and transported to the Juvenile Assessment Center without incident.