US Highway 98 Crash Update: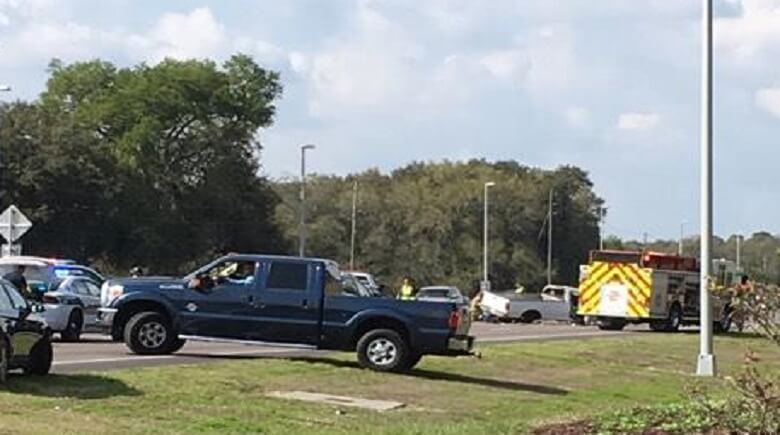 Today, 02/13/2017, at approximately 2:10 p.m., Polk County Sheriff's Office deputies responded to a crash on US 98 near Ernest Smith Blvd., Bartow. The Bartow Fire Department, Polk County Medic Units, Bartow Police, and Southwest District Patrol responded to the scene. Upon arrival Fire and Medic units declared the victim, 80-year-old Ralph Hightower of Lakeland deceased of apparent blunt force trauma. The passenger, 57-year-old Glenn Hamilton of Lakeland, received minor injuries and was transported to Bartow Regional Medical Center. He was treated for bruises/abrasions and released.
Physical evidence and witness statements indicate that a 2000 White Ford F150 Pick-up truck, was southbound on US 98 in the inside (left) lane. For unknown reasons at this time the driver, Ralph Hightower, drove off the roadway into the median. He overcorrected back toward the roadway, then back again toward the median. Mr. Hightower lost control at that point and the truck began to rotate counter-clockwise across the median. As it reached the center area of the median, the truck began to roll sideways at least once. Vehicle 1 came to final rest right side up and facing east. It was in the middle of the roadway blocking all three northbound lanes.
Both occupants were seat belted at the time of the crash. Impairment, excessive speed, and driver distraction are not suspected. Northbound US 98 was closed at the scene of the crash for approximately 3 hours. The southbound lanes were converted for traffic in both directions by the Florida Department of Transportation for the duration of the investigation.