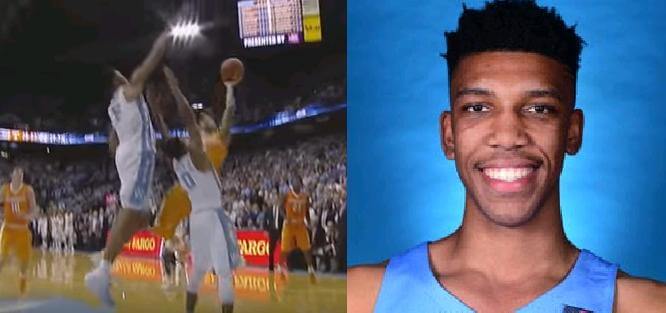 Chapel Hill, North Carolina – Anyone that has ever met Tony Bradley Jr. knew he was going to be special. Affectionately known by family and friends as "Little Tony" he has proven to be "Big Tony" at the University of North Carolina. Bradley blocked a shot in the final seconds to help the Tar Heels rally from 15 down to beat Tennessee 73-71 on Sunday.
At 6′ 10″ and 235 lbs Bradley was outstanding for the Bartow Yellow Jackets and he eventually would be named the 2015-16 Gatorade Florida Boys Basketball Player of the Year.
The former Yellow Jacket was highly sought after when coming out of high school. Approximately 25 top tier college basketball programs wanted Bradley on their team. Bradley was considered a five-star prospect by ESPN and ranks No. 26 overall in the class of 2016. According to scouts he was considered a true low post player with excellent size and frame to build upon. He hustles up and down the court in transition. Eventually he would make the decision to go to UNC.
Prayed about it, I am proud to say that i will be furthering my education and basketball career at the University of North Carolina ⚪️

— Tony Bradley Jr. (@ToBrad1) September 3, 2015
Bradley has quickly cemented himself into the rotation at UNC as a freshman. Consistently playing 15-18 minutes per game.He has added a few double, doubles (10 or more points and 10 or more rebounds) including one in the win against Tennessee Sunday.
If your looking for a reason to watch college basketball and especially the North Carolina Tarheels, well you now have a Big reason. We will keep you posted on his great progress!