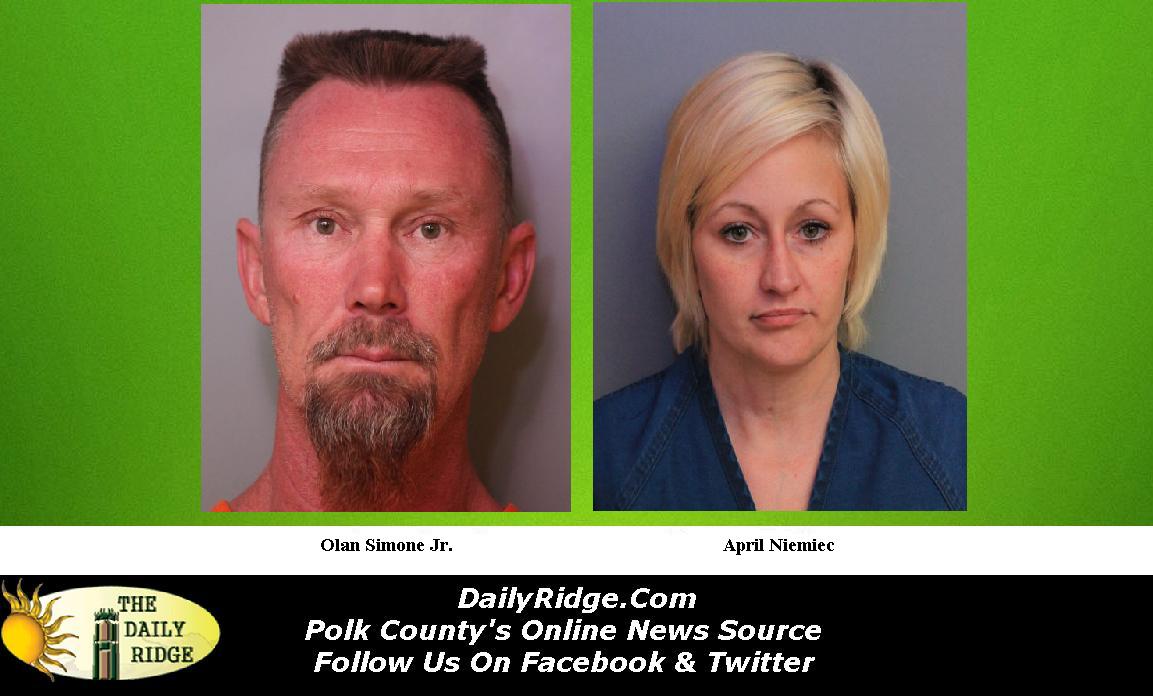 Lakeland, Florida – On 11/18/2016 deputies with the Polk County Sheriff's Office arrested Olan Terry Simone Jr. 43 & April Niemiec 31, both of Lakeland, on charges of Lewd Battery, Lewd Molestation & contributing to the delinquency of a minor. The incident allegedly occurred in August of 2016.
According to reports a 15 year old girl was plied with alcohol and subjected to fondling and sex by both Simone and Niemiec (threesome). The teen was temporarily in the custody of Simone at the time. According to an arrest affidavit the victims mother contacted Polk County Deputies after learning of the incident from Niemiec. During a two recorded conversation on 11/17/2016 both Simone & Niemiec allegedly admitted to fondling the teen and having sex with the teen. The incident allegedly took place at the couples home on Citrus Drive in Lakeland.
On 11/18/2016 allegedly post Miranda Simone admitted to having penile – vaginal intercourse with the teen and Niemiec admitted to having oral sex & digital vaginal penetration with the teen. Both suspects were arrested and transported to Polk County Jail.