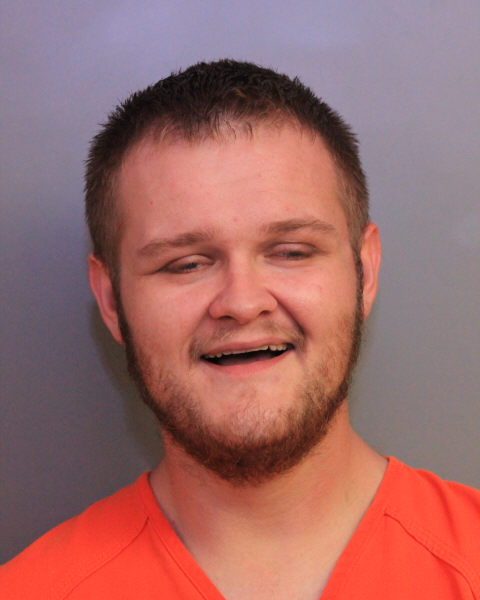 Frostproof, Florida – Polk County Sheriff's Office detectives are investigating the death of a Polk County Jail inmate who was found unresponsive in an isolation cell at approximately 12:40 am, Saturday, November 19, 2016.
23-year-old Brandon Lee Levan of Frostproof was jailed on charges of Simple Assault/Threat to do Violence, Unarmed Burglary of Occupied Dwelling, and Impersonating a Law Enforcement Officer. He was arrested in September 2016. At the time of his arrest, Levan was baker acted and was subsequently housed by himself in SMED Unit under a suicide watch.
While conducting routine rounds, detention deputies observed Levan lying, face up, in his cell and appeared to be sleeping. On a second round, within 12 minutes of the previous check, a detention deputy attempted to verbally wake Levan but was unsuccessful. Detention deputies then entered the cell – found Leven physically unresponsive and CPR was immediately started. An AED was utilized and a shock was not advised. Detention deputies continued CPR until EMS arrived on scene and took over. Polk County Emergency Services arrived and continued to render aid. Levan was pronounced deceased by EMS at approximately 1:19 am.
There was no apparent trauma. An autopsy will be conducted to determine the cause and manner of death.
Levan had Exostosis, which is an abnormal formation of a bony growth on existing bones. Levan's medication was administered via injection by jail medical personnel. Levan was baker acted in 2013, 2015, and again at the time of his arrest in September 2016. During the screening process as he was being booked into the jail in September, Levan admitted to regular methamphetamine use, K-2 use, and alcohol abuse.
Levan's criminal arrest history includes charges of DWLSR in February 2015 – citation given; Possession of Xanax, and Possession of Drug Paraphernalia in April 2016- booked into jail; and as previously mentioned, he was arrested for Simple Assault/Threat to do Violence, Unarmed Burglary of Occupied Dwelling, and Impersonating a Law Enforcement Officer in September 2016.
This is an ongoing death investigation. It is standard PCSO policy for four separate mandated, independent investigations to be conducted when an inmate dies. The PCSO Administrative Investigations Section is conducting an internal review. The PCSO Bureau of Criminal Investigations is conducting the death investigation. The Polk County Medical Examiner will conduct the autopsy to determine the manner and cause of death. The State Attorney of the 10th Judicial Circuit will review the administrative and criminal investigation, as well as the autopsy information, and conduct their own separate investigation.