Suspects Target High-Dollar Items at Macy's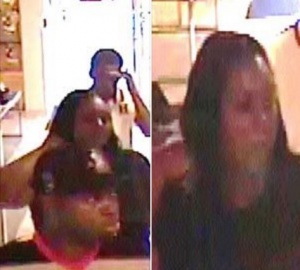 Winter Haven Police needs the public's help in identifying three suspects who took shirts and purses on two occasions from Macy's (231 City Centre) in Winter Haven.
On Oct. 17 and again on Oct. 22, the three suspects pictured below entered Macy's and took a total of $1,980 worth of Tommy Hilfiger shirts and Michael Kors purses.
The three are seen in video placing the items in Macy's bags that they brought into the store with then.
Anyone with information on their identities is asked to call Heartland Crime Stoppers at 1-800-226-TIPS (8477). Callers can remain anonymous and could be eligible for a CASH reward.
Tips can also be called in to Detective Kenna at 863-401-2256 or sent as a private message to the inbox on this page.