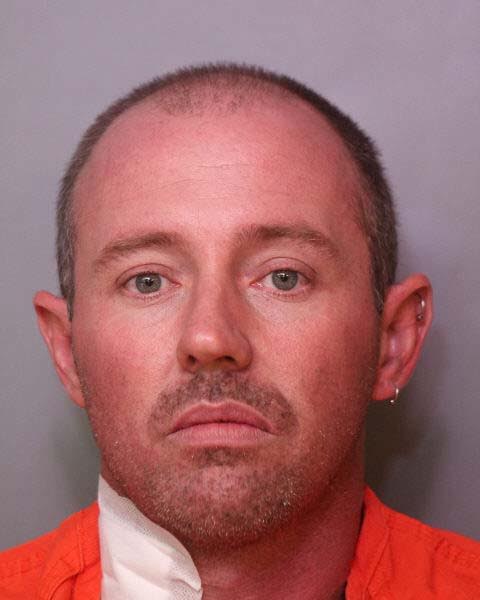 Lake Wales, Florida – On October 19, 2016 Polk County Sheriff's Deputies were called to the scene of a kidnapping and attempted murder in the area between Old Forty Rd. & Timberlane Rd. in Lake Wales. According to reports Christopher Jackson Smith, DOB: 11/04/1982, allegedly battered, strangled and threatened to murder his ex-girlfriend Lakeysah Herrera.
According to reports Smith and Herrara had been in a long term relationship (5 Years) which ended in January of 2016. This entire event was witnessed by a young child that the couple have together. Reports alleged that on the night of the 19th, during an argument, Smith battered & used his hands to strangle, to the point of loss of consciousness, Herrera. When Herrera came to the suspect choked her again and when she yelled for help, and yelled for the child to run, Smith allegedly grabbed super glue and tried to glue Herrera's mouth shut. During this initial battery Smith allegedly knocked out one of Herrera's front teeth.
According to an arrest affidavit furnished by the Polk County Sheriff's Office the incident didn't end with this initial battery. Smith allegedly grabbed Herrera by the hair and using a kitchen knife, poked in her back, forced Herrera into his truck. Smith allegedly threatened to run her through, with the knife, if she tried to yell or run. Smith would place the couples young child also in the truck, without a car seat, and allegedly made Herrera sit in the middle of the front seat so he could maintain control over her.
Smith allegedly continued to punch and elbow Herrera. He would allegedly explain to Herrera that he was taking her to an orange grove to kill her. He also allegedly advised he was going to do it in front of the couples young child. During this time Herrera was able to send a FB post "Help". She was also somehow able to pick up a small pocket knife in the pickup. Herrera took the knife and stabbed Smith in the neck. This caused an injury to Smith, but it was determined later to not be life threatening. Around this time the truck and occupants were on Old Forty Rd. A resident of the area saw the truck and went to investigate. He asked if everything was okay and Smith replied they were lost. At this time Herrera yelled for help. Smith then drove off with both Herrara and the child still in the truck. The resident called 911 and deputies were able to locate the truck and it's occupants a few blocks away (believed to be on Timberlane Rd.).

Deputies took Smith into custody charging him with Attempted Murder 2nd Degree, Kidnap Inflict Bodily Harm/Terrorize Victim, Domestic Violence Aggravated Battery, Domestic Violence Battery By Strangulation & Negligent Child Abuse With Out Bodily Harm.
Herrera was treated at Lake Wales Medical Center & released. Smith was taken to Lakeland Regional Health Medical Center and treated for his neck would prior to being transported to jail.