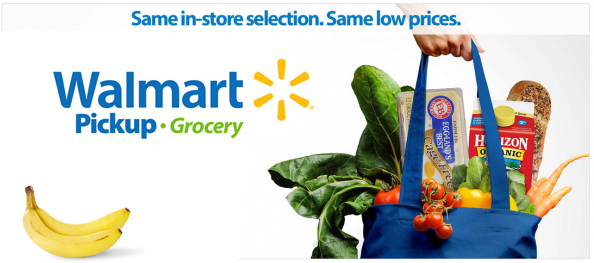 Lake Wales, Florida – The Lake Wales Walmart will join a handful of other Walmarts in Central Florida to offer online ordering and pickup of groceries starting October 25, 2015. The service allows customers to order groceries online and schedule a time to pick them up at the Lake Wales Walmart located at 2000 FL-60, Lake Wales, FL 33898. Customers reportedly can pull in to a designated parking area at their local store, where associates will load the items into their cars. The new service is suppose to give customers the ability to place an order and pick it up the very same day, Walmart said in a blog announcement. According to reports it is being offered in about 2 dozen other Walmart's in Florida at this time.
According to Walmart, 70 percent of the U.S. population live within 5 miles of an existing Walmart store.
How It Works: Ordering
Visit Walmart.com/grocery and enter your zip code.
Browse the Walmart Grocery assortment online. Eligible items carry the same prices as
local Walmart stores.
During checkout, choose a designated store to visit and select a time to pick up their order.
There is a $30 minimum purchase for all Walmart Grocery orders and pickup is always free.
There is no subscription fee to use the service.
Returns or exchanges can be made at the pickup site or later at a Walmart store.
How It Works: Free Pickup
Orders placed by 2 a.m. will be available for pickup from 8 a.m. to 8 p.m. and orders placed by 10 a.m. will be available from 1 p.m. to 8 p.m., based on availability.
Orders are fulfilled by local Walmart personal shoppers. Customers will receive a phone call to let them know when their order is ready and the specific location at the store to pick up –usually in front of or at the side of the store.
Once customers arrive at their pickup location, there will be reserved parking spaces marked in orange, and a designated number to call to alert an associate. An associate will quickly retrieve the prepared order and load it into the customers' car.
Walmart touts that no service fees or markups. Get the same Every Day Low Prices found in stores.