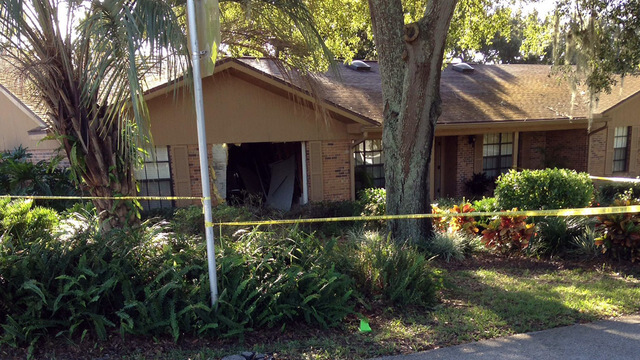 Lakeland, Florida – A 76 year old Lakeland woman is dead this morning after an alleged impaired driver crashed a pickup through her home this morning.
Janice Folds was in the guest bedroom when she was hit and killed. According to her husband of 53 years, retired reverend Wyatt Folds, he heard what sounded like an explosion when the truck went into the families guest bedroom and then through to the living room and kitchen.
Grady Judd briefed the media this morning and advised the truck was speeding and weaving all over the road before it crashed into the home on Fitzgerald Road in Lakeland just before 5 a.m.
Sheriff Judd says the driver, Ryan Tallent, tried to flee the scene but was stopped by neighbors. He failed a sobriety test "miserably," according to Judd.
"He murdered that woman," Judd stated. "I'm angry."
Judd would go on to say that they will charge the suspect to the fullest extent of the law. Investigators are still working the scene to retain evidence. "We will dot every "I" and cross every "T" said Judd.