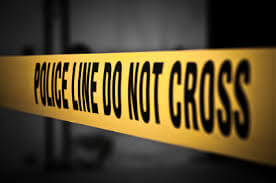 Lakeland, Florida -On October 8, 2016, at 8:30 a.m., the Lakeland Police Department was requested by Hillsborough County Sheriff's Office (HCSO) to respond to the McDonalds located at 5325 S. Frontage Road.
HCSO was attempting to apprehend three suspects who had committed an armed carjacking in the Brandon area. The stolen vehicle was spotted on I-4 and followed as it exited at County Line Road. After some evasive maneuvers by the suspects the vehicle crashed
into a truck at the intersection of County Line Road and Frontage Road.
The three suspects then fled on foot toward the McDonalds restaurant and gained entry by climbing through the drive-thru window. HCSO SWAT and Hostage Negations Teams (HNT) responded along with LPD liaisons from SWAT and HNT. Lakeland officers assisted by containing a perimeter for approximately six hours while the suspects remained inside the business.
Officers learned that upon fleeing from the vehicle, the three suspects attempted to carjack an additional vehicle and were unsuccessful. After that failed attempt, the suspects then entered McDonalds via the drive-thru window. One of the suspects entered a customer's car and crawled through it to gain access to the business. While this was occurring, a manager outside the restaurant alerted customers and employees to what was going on and had them exit the business. Two employees were held inside the business for an extended period of time. At approximately 2:30 p.m., one suspect and 2 hostages exited the building. The suspect was taken into custody without incident. Two suspects remained within the business until approximately 3:30 p.m. One suspect exited on his own and the other exited after a distraction device was utilized by HCSO SWAT. No persons were injured during this portion of the incident. Please direct any questions regarding the carjacking and pursuit to HCSO Public Information Officer.
The investigation was delayed due to a false report that another person was being held hostage in the bathroom. Edward Potter, Jr. made Facebook post and calls to his sister claiming that he was being held hostage inside the McDonalds bathroom. Potter was charged by the Lakeland Police Department for giving False Information to a Law Enforcement Officer. Potter was later transported to the Polk County Jail.
Suspects are Eugene Willis, DOB 1/2/1994, Wingate Drive, Orlando. Sedrick Hamilton, DOB 10/26/1992, Edwina St., Orlando. Justin Crumpton, DOB 8/5/1998, Elese St., Orlando.
Each of the suspects were charged with Burglary to a Conveyance, Robbery with a Firearm, Armed Burglary, and two counts of Armed Kidnapping. Two firearms were recovered. The suspects are from the Orlando area and had no known ties to Polk or Hillsborough Counties. The standoff was resolved with no injuries to anyone as a result of the mutual aid efforts of neighboring agencies.