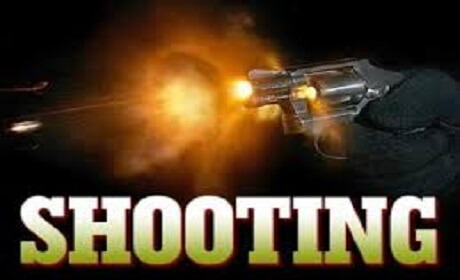 Mulberry, Florida – On 9/30/16, at approximately 10:20 pm, Polk Deputies were called to a home on Fox Creek Dr. & Kelly Court in Mulberry. According to reports Brian Johnson was in the front yard of his residence, when a red older model Lincoln Navigator passed southbound. Mr. Johnson then observed an occupant of the vehicle, hold a hand held fire arm out of the window and fire multiple shots. The vehicle then speed away. This was witnessed by four other neighbors. All witnesses advised they could not identify who fired from within the vehicle because the darkness with the time of night, but did observe a white male passenger in the vehicle.
Eleven 9MM casings were located in the roadway of Kelly Court, photographed, and collected for processing by deputies. Kelly Court is across from the shooting.
During a canvass of the area, a juvenile was identified as known to ride as a passenger in an older model red Lincoln Navigator. Deputies and I then responded to the juvenile's residence and made contact with him.
Post-Miranda, the juvenile provided a sworn taped statement advising he was riding with his friend Demecio Aguirre, who was driving his [Aguirre's] brother's 2002 red Lincoln Navigator. As they passed the residence located at Kelly Court an unknown male subject approached the roadway and fired several shots in the air with a hand gun. The juvenile advised his friend Demecio Aguirre produced his firearm [Aguirre's], a Glock 9 MM, and fired several rounds into the ditch. Aguirre then handed the handgun to the juvenile and told him to fire some rounds too. The juvenile advised he then fired two rounds into the ground. The juvenile advised at no time was any party pointing any of the firearms at another person.
Contact was then made with Demecio Aguirre, who post-Miranda provided the same account as the juvenile, except he advised only he, not the juvenile fired the handgun in return. Mr. Aguirre provided deputies with the firearm, a Glock 17, which was submitted as evidence.
Aguirre and the juvenile were both arrested and charged with Aggravated Assault, Shooting From an Occupied Vehicle, Improper Exhibition of Firearm and Culpable Negligence. In addition, Aguirre was charged with Contributing to the Delinquency of a Minor by providing and directing the juvenile, to fire the weapon after he had.