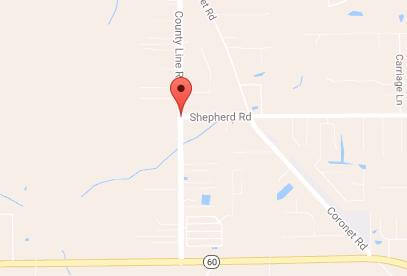 Update : Florida Highway Patrol advises that a semi-tractor trailer was stopped behind a school bus. A 1999 Ford SUV driven by John Luther Bush 59, of Mulberry, did not stop in time & collided with the rear of the semi-tractor. Bush was transported to an area hospital, but passed away due to injuries.
–
Update 4:52pm : The Florida Highway Patrol has upgraded this crash to a fatality. We currently have no further information at this time, but all lanes are still blocked.
Original article:
Polk County, Florida – According to the Florida Highway Patrol a bad accident is currently blocking the Northbound & Southbound lanes of County Line Rd. & Shepard Rd. The accident occurred at approximately 2:59pm. The area may be closed for a substantial time and traffic is being rerouted around the crash area. Drivers are urged to avoid the area and find other routes.